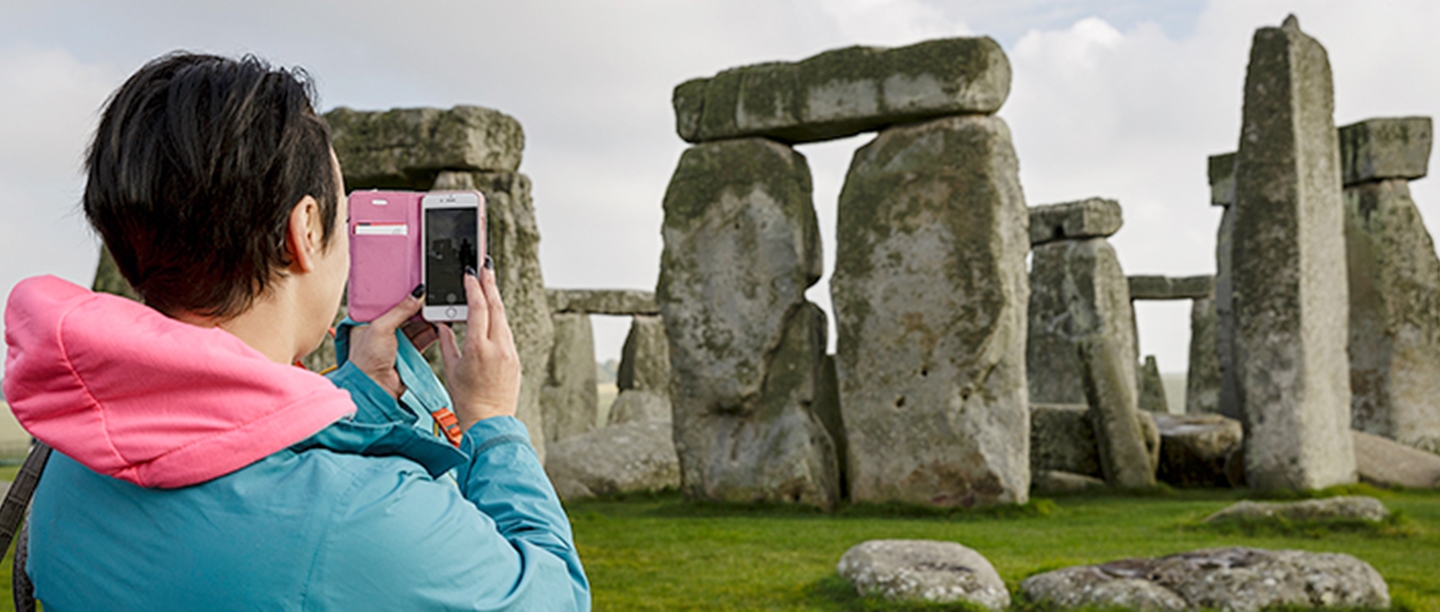 Published: 01 September 2017
Category: Your Stories
You love to share your photos from days out at our historic sites, and we love seeing them! This month, lots of you shared your pictures with us on Instagram by tagging with the hashtag #englishheritage, so here's our five favourites from August.
Young Arabella gets hands-on at Stott Park
Thanks to Patrick (@patrickottens) for sharing this lovely photo of Arabella trying her hand as a mill worker. After their visit to Stott Park Bobbin Mill in Cumbria, Patrick told us: "Arabella loved it in the Lake District and #stottparkbobbinmill was great fun!"
Cerys spots a beautiful dome ceiling at Chiswick House
This intricate ceiling was photographed by Cerys (@c3rysjones) at the Palladian villa of Chiswick House and Gardens in London. The building's architecture and interior design are inspired by classical features found on the third Earl of Burlington's Grand Tours of Italy.
Enjoying an ice cream in the summer sunshine
Thank you to @mintyplace for sharing this gorgeous picture after enjoying the spectacular view (and a delicious ice cream) at Tintagel Castle. Tintagel is a magical day out with its wonderful location on the rugged North Cornwall coast between Padstow and Bude. It offers dramatic views, fascinating ruins with links to the legend of King Arthur, and a stunning beach café.
Soaking up the culture at Kenilworth
Bank holidays are ideal for soaking up the culture at one of our historic sites. @kebayf spent a day at Kenilworth Castle where you can walk in the beautifully recreated Elizabethan garden and scale the heights of the tower built to woo the Queen.
Share your photos
Have you visited one of our historic sites this summer? Or taken a photo at one of our sites which you'd like to share? Whether it's a beautiful landscape shot of a historic garden, or a selfie with a Roman soldier at one of our many events, we love to see your snaps.
Tag your photos with @englishheritage or #englishheritage on Instagram, Twitter or Facebook and we might just get in touch to ask if we can feature your picture here on our blog next month. Be sure to follow us on Instagram too, for beautiful photos and stories from our historic places. 📷