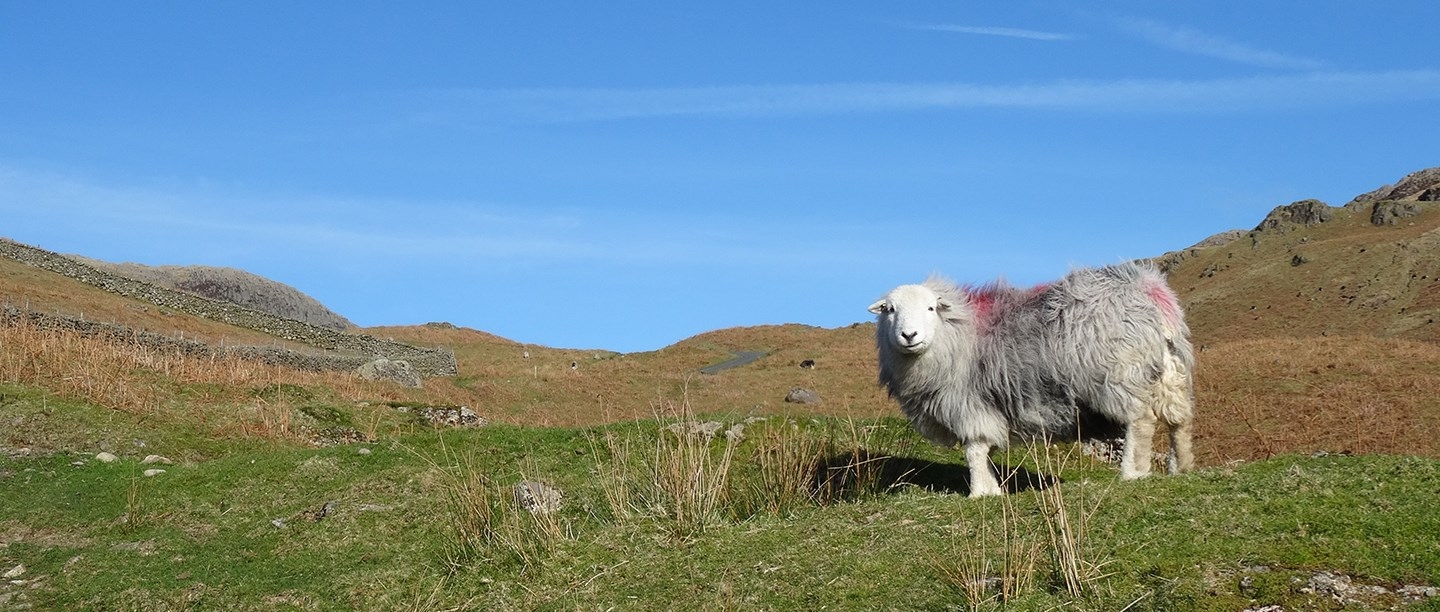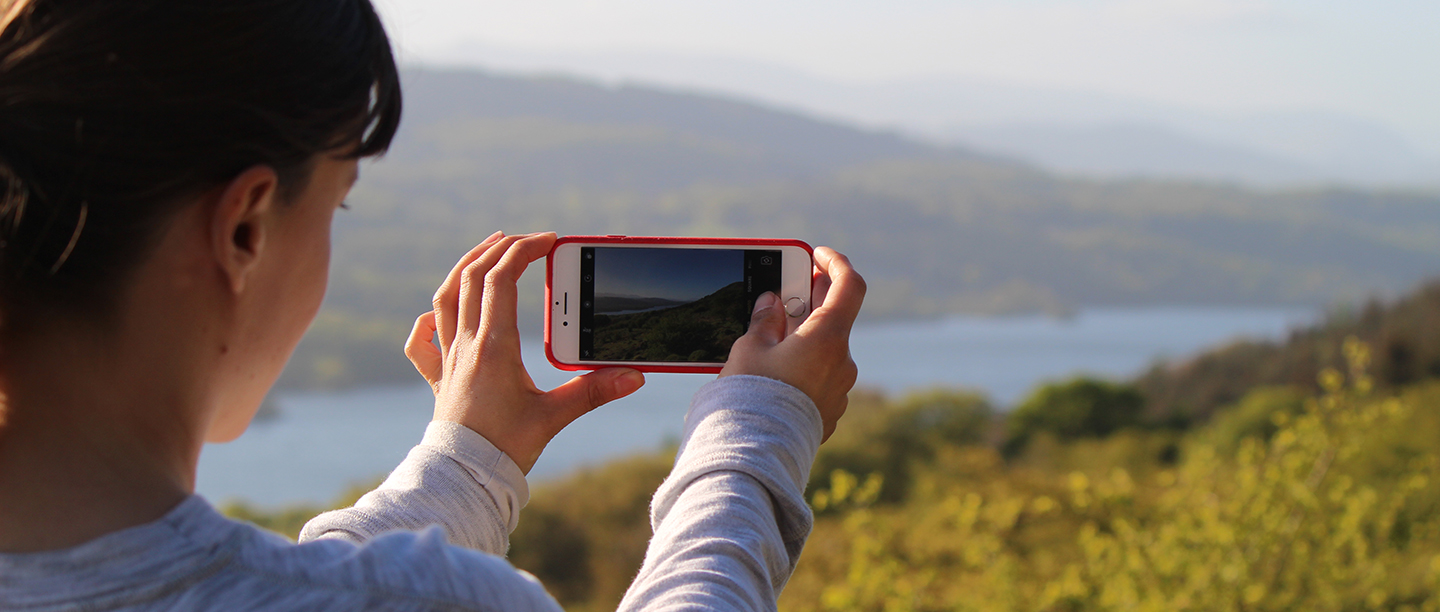 Why visit Cumbria and the Lake District?
Whether you're a keen walker or not, it's undeniable that Cumbria's majestic fells are many people's reason for visiting the Lake District. But you might not realise that the Cumbrian landscape has an industrial heritage too. From Roman legionaries to Victorian craftsmen there's plenty of history to uncover here.
Hardknott Roman Fort (founded under Hadrian in the 2nd century) guards the western end of the tortuous Hardknott Pass. Although its remote location means it's not easy to get to, the views are worth the effort. Cumbria's castles give an insight to the centuries of unrest around the border. Today, Carlisle Castle has fascinating exhibitions in the Keep and the Old Militia Store covering its 900 years as a working castle. Brougham Castle and Brough Castle are both picturesque ruins. And Furness Abbey's ruddy ruins tell a story of ongoing discovery and conservation, as well as past power and glory.
During the Industrial Revolution, the region's natural resources were sources of income as well as beauty. Forests were coppiced for wood, and lakes and streams provided water to power mills like Stott Park Bobbin Mill. It wasn't until around 1800 that tourism started to take off in the Lake District - starting a trend which continues at our sites today. Below are a few ideas of places to include in your visit to Cumbria and the Lake District.
Day 1 & 2 | Day 3 & 4 | Where to stay | Getting there and around | Extend your stay
Place(s) To Stay
Key:
Multiple places
Place
Castle
Ecclesiastical
Day 1: Stott Park Bobbin Mill and Windermere
As the last working bobbin mill in the UK, possibly in the world, Stott Park Bobbin Mill is one of our most unusual sites, and a unique survivor. It's well worth a visit to get a taste of Cumbria's industrial past.
In the mill's heyday, millions of bobbins were made here every year. Wander around the open air exhibition of the mill's history in the old Coppice Barn, follow the kids' trail and explore the native bluebell woodland. Entrance into Old Mill is by hourly guided tour as the site staff power up the line shaft, get the belts turning and sawdust flying - and use the old-fashioned machinery to make a bobbin as you go around. On the first weekend of the month and Bank Holidays, they also stoke up boiler and run the Victorian steam engine.
There are some beautiful walks around Stott Park Bobbin Mill - including up to High Dam, which once provided the water to power the mill. You can also walk to Stott Park from Lakeside where Windermere cruises dock from Ambleside. It's pretty 1.5 mile walk through the woods (partly along the road) - for the full route, check out our walking guide.
Plan a visit to Stott Park
Day 2: Furness Abbey and Piel Castle
Furness Abbey was a real powerhouse whose influence extended all the way into Ireland at its height. The red sandstone Cistercian abbey, set in the secluded Vale of Nightshade was founded in the 1120s. It's one of the most substantial ruins in our care. The Great Western Tower is now about 18m high, but would once have been more than double this height - similar to Huby's Tower at Fountains Abbey which is nearly 50m tall.
In the onsite museum you can see a hoard of medieval treasures discovered during our emergency repairs to the presbytery in 2010. They include an ornate crozier (a hooked staff carried by important figures in the Church) and a ring. The conservation work which led to these finds is ongoing. Medieval masons used oak in Furness Abbey's foundations - which after 500 years has started to give way. We've stabilised the church, and our conservators are monitoring the situation and planning for the future care of this special site.
Piel Castle, about 6 miles away, guards the mouth of the harbour at Barrow and defended Furness's routes to Ireland and the Isle of Man. Remarkably little is known about its history, but today the ruins are extensive and the views are incredible. It's a five minute ferry over to the island (not operated by English Heritage) and there's a pub with toilets.
Visit Furness Abbey
Day 3: Brougham Castle and Shap Abbey
If you like your castles beautifully situated, picturesquely ruined and with stories of a tenacious medieval woman - Brougham Castle near Penrith will be perfect for you. Take a picnic and explore the castle where the redoubtable Lady Anne Clifford lived and died after a 29 year battle for her inheritance. You'll find a cluster of free sites in and around Penrith too, including Penrith Castle, the Countess Pillar and two Neolithic sites - Mayburgh Henge and King Arthur's Round Table.
Just under 10 miles away, Shap Abbey is an impressive full-height 15th-century tower and other remains of a remote abbey of Premonstratensian 'white canons'. After the floods of 2015, we undertook some emergency conservation - which you can read more about here.
Visit Brougham Castle
Day 4: Carlisle Castle and Lanercost Priory
Carlisle Castle is every inch a working castle - it's been used continuously since it was founded in 1092. For 500 years it defended England's north-west border, survived sieges, held royal prisoners and notorious raiders. Discover the gruesome story of the 'licking stones' down in the dungeons and their Jacobite connection.
Lanercost Priory, is the best preserved of the Cumbrian monasteries - despite being frequently attacked in the long Anglo-Scottish wars. Nowadays it's a tranquil place where you can see well preserved cloisters and visit the tearoom. And a 10 minute drive along the road is Birdoswald Roman Fort, where you can see the longest remaining stretch of Hadrian's Wall.
Visit Carlisle Castle
Where to stay
For Stott Park Bobbin Mill, Furness Abbey and Piel Castle you can stay in and around Newby Bridge. Or, with some planning and a reasonable degree of fitness and mobility, you can visit the bobbin mill from Ambleside and Bowness-on-Windermere by catching the boat to Lakeside and walking 1.5 miles through the woods.
We have another cluster of sites around Penrith, which can be combined with a visit to Shap Abbey. For Castlerigg stone circle, stay near Keswick.
Getting there and around
BY CAR: The M6 runs north/south, to the east of the Lake District National Park. Use junction 36 for Kendal, junction 40 for Penrith and junctions 42-44 for Carlisle. For the southern and central area of the Lake District, use the A590 and A591 trunk roads, further north the A66 runs east/west between Penrith and the coast. Roads in popular locations in the Lake District can get congested at busy times. Some roads are quite narrow, winding and steep. There are also some challenging drives across mountain passes, such as Hardknott and Wrynose Pass. These are not suitable for all vehicles and may be closed in poor weather.
BY TRAIN: The West Coast Main Line runs from London though Preston to 3 stations in Cumbria - Carlisle, Penrith and Oxenholme. There is a connecting service from Oxenholme to Kendal and Windermere. A country line connects train stations between Carlisle and Newcastle - Haltwhistle and Hexham are handiest for exploring Hadrian's Wall.
Find out more about planning your travel to and from Cumbria on the VisitCumbria website.
Places to visit in the North West
Walking Guide: Stott Park Bobbin Mill, Lakeside and High Dam

The Lake District is renowned for walking - but if you don't fancy tackling a fell, this circular walk around Stott Park Bobbin Mill at the southern end of Windermere is a perfect choice.

Travel Guide: Hadrian's Wall

Hadrian's Wall is now the most famous frontier of the mighty Roman Empire. Today, it remains an inspiring and atmospheric monument to this incredible civilisation and there are all sorts of places to visit and learn about the Romans.

Scenic stops for a roadtrip in England

If you're planning a long car journey, we've picked a few sites near motorways and main roads which make excellent alternatives to stopping at motorway service stations.
Members do more

Delve deeper into the past and enjoy unlimited access to over 400 historic places. Annual membership starts from £43.50

Holiday Cottages

Immerse yourself in England's colourful past by staying in one of our unique and historical properties - choose from cosy cottages, gatehouse towers, beachside retreats and more.

Overseas visitor pass

If you're visiting from aboard, choose between a 9 or 16 day pass and receive unlimited access to England's greatest historic attractions from just £30

More Travel Guides

Discover more itinerary ideas for weekends away and short breaks in England with our Travel Guides