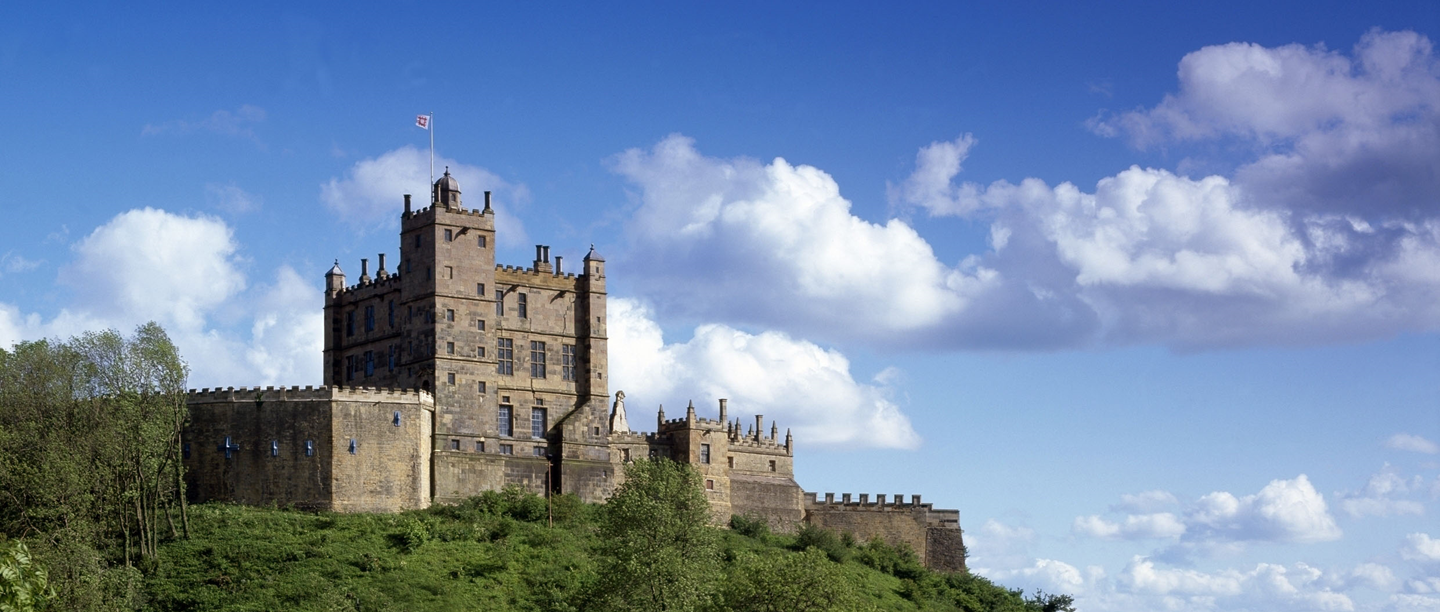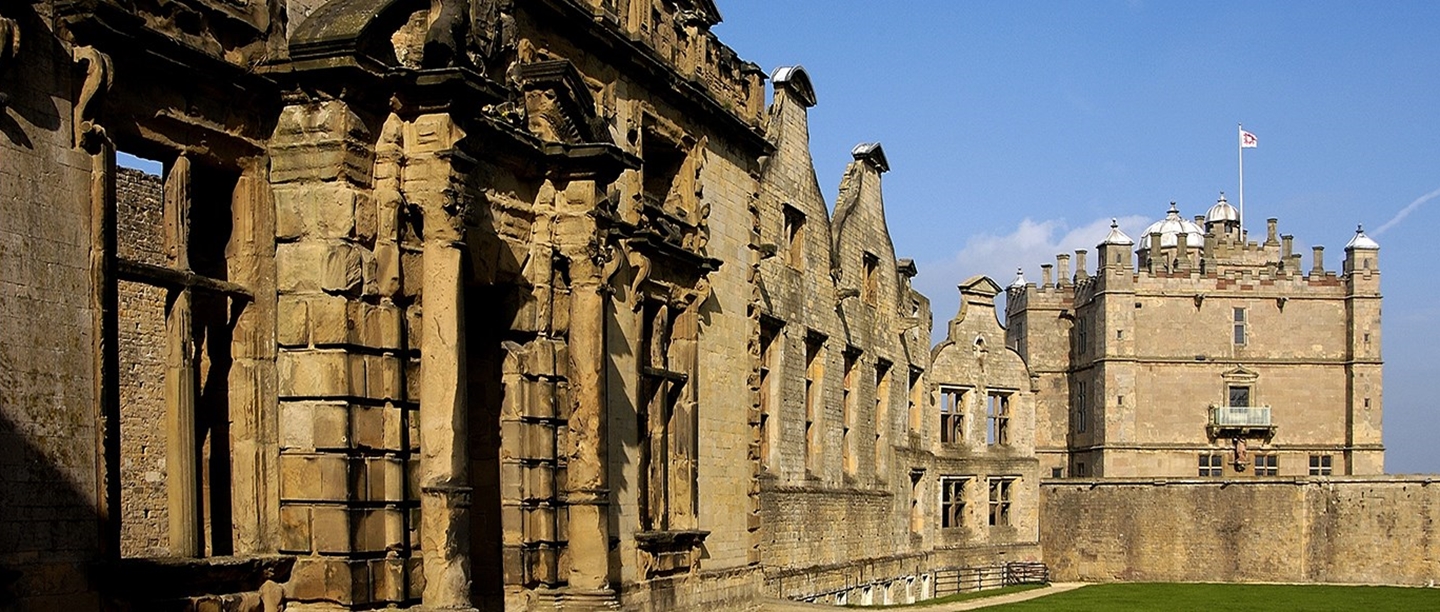 Why visit Derbyshire
Derbyshire is a huge county. It stretches from the wild Dark Peak in the north near Sheffield, through the limestone caves and lush valleys of the White Peak, to the meandering banks of the River Trent on the borders of Leicestershire and Staffordshire. The M1 runs up its eastern flank, and many people zoom straight along it, without stopping off to explore.
But between the motorway and the moors lie the manor houses and market towns which were once the domain of a remarkable Tudor woman, Bess of Hardwick.
A contemporary of Queen Elizabeth I, Bess was a powerful woman. Her four marriages brought her wealth and status - and started a dynasty. Her passion was for building. She indulged it at her childhood home of Hardwick (where you can stay at our holiday cottage) and the Chatsworth estate. You can visit five places owned by Bess and her descendants in the county today, and this weekend guide will help you explore her story.
Day 1 & 2 | Day 3 | Where to stay | Getting there and around | Extend your stay
Things to do in Derbyshire and South Yorkshire
Day 1: Hardwick and Chatsworth
Bess bought her childhood home from her brother's estate in 1583, and she started to enlarge and adapt the medieval manor into a new property - which is now Hardwick Old Hall - between 1585 and 1590. After she was widowed for the fourth and last time in November 1590, she started a new project - the first house planned from scratch. Hardwick Hall is now in the care of the National Trust, but the old and new halls were designed to complement eachother. Today you can get a combined ticket to visit both properties, and a view of each from staying in the East Lodge holiday cottage.
Another of Bess's major building projects was at Chatsworth - an estate which she bought with her second husband, Sir William Cavendish. It's less than twenty miles from Hardwick, and about 45 minutes' drive. Although it's very different from in Bess's day, the estate is still privately owned by the family - and probably one of the most famous stately homes in England.
You might also want to organise a visit to the palatial medieval manor house Wingfield Manor. It was one of the places where Bess's fourth husband the Earl of Shrewsbury imprisoned Mary Queen of Scots. It's now part of a working farm, so entrance is by pre-booked guided tour only.
Visit Hardwick Old Hall
Day 2: Bolsover Castle and Surroundings
About seven miles north of Hardwick Old Hall is Bolsover Castle. Built after the Norman Conquest by William Peveril, by the 1600s its ruins became the foundation of a retreat for Bess's grandson. Sir Charles Cavendish began work on the Little Castle - which then became the party palace of his son William - a playboy, poet courtier and cavalier.
With his great-grandmother's aplomb, William Cavendish added the vast and stately Terrace Range and entertained Charles I and Queen Henrietta Maria in 1634. He finished off the sumptuous interiors of the Little Castle, including the wall paintings of the intimate Heaven and Elysium Closets. But horses, not buildings, were his greatest interest. You can watch demonstrations of authentic cavalier horsemanship over the summer in William's riding school.
Over the Vale of Scarsdale from Bolsover stands the shell of Sutton Scarsdale Hall. For generations the site was owned by the Leake family (distant relations of Bess of Hardwick's mother) but building the grand Georgian mansion bankrupted the last Earl of Scarsdale, Nicholas Leake. The property was sold and, eventually, all its assets stripped and shipped to America. You can walk between the two sites - directions are here on our walking guide.
Visit Bolsover Castle
Day 3: Into the peaks
Mentioned in the Domesday survey, Peveril Castle is one of England's earliest Norman fortresses. It was founded by the same William Peveril as Bolsover Castle, and has a similarly commanding position - albeit over more rugged terrain. It's about an hour's drive away, standing high above the pretty village of Castleton in the heart of the Peak District.
Further south, the White Peak around Bakewell has a few really ancient sites to visit which have outlasted the rise and fall of local dynasties. Hob Hurst's House near Chatsworth is a square prehistoric burial mound with an earthwork ditch and outer bank, named after a local goblin. Nine Ladies Stone Circle, closer to Stanton Moor, is a small early Bronze Age stone circle of (actually) ten stones. They're believed to be nine ladies turned to stone as a penalty for dancing on Sunday. And further west, south of Monyash, Arbor Low Stone Circle is the region's most important prehistoric site. Arbor Low is a Neolithic henge monument atmospherically set in high moorland, with a circle of 50 or so white limestone slabs within an earthen bank and ditch.
Visit Peveril Castle
Where to stay: East Lodge
Where? In the grounds of Hardwick Old Hall
Sleeps: 4+ cot
Set within the 1,000 acres of the Hardwick Estate, East Lodge overlooks the New Hall from the master bedroom - and is found within the garden walls of the atmospheric Old Hall. It's the perfect family base to explore Derbyshire and Nottinghamshire. The cottage has leadlight windows and a walled garden (good news if you'd like to bring your dog) - and a wood-burning stove for staying cosy on autumn and winter evenings.
Plan a stay
Getting There and Around
These sites are along (or not far from) the M1 corridor and the easiest way to explore all of these properties is with a car. You can get information about parking, directions to each site and information about visiting using local bus services and train services on each property's page.
See more scenic Motorway Stops
Extend your stay
South Yorkshire
About 45 minutes north of Hardwick Old Hall and Bolsover Castle on the M1, you'll find these three fantastic historic properties in South Yorkshire. They're easy to add to add on to your Derbyshire weekend - or as stopoffs on a journey north or south.
Roche Abbey

Around 35 minutes' drive up the M1 from Hardwick Old Hall, Roche Abbey is beautifully set in a valley landscaped by 'Capability' Brown and has one of the most complete ground plans of any English Cistercian monastery.

Conisburgh Castle

Slightly further north (not far from Doncaster) Conisburgh Castle has an impressive circular keep. Its floors and roof have been restored, so you can fully appreciate the medieval magnificence of Lord and Lady de Warenne's home.

Brodsworth Hall

Time stands still at Brodsworth Hall. We've conserved the house as it came into our care in the 1990s - a rare chance for you to see conservation in action, and for us to the story of a country house in decline.
Members do more

Delve deeper into the past and enjoy unlimited access to over 400 historic places. Annual membership starts from £43.50

Holiday Cottages

Immerse yourself in England's colourful past by staying in one of our unique and historical properties - choose from cosy cottages, gatehouse towers, beachside retreats and more.

Overseas Visitor Pass

If you're visiting from aboard, choose between a 9 or 16 day pass and receive unlimited access to England's greatest historic attractions from just £30

More travel guides

Discover more itinerary ideas for weekends away and short breaks in England with our Travel Guides