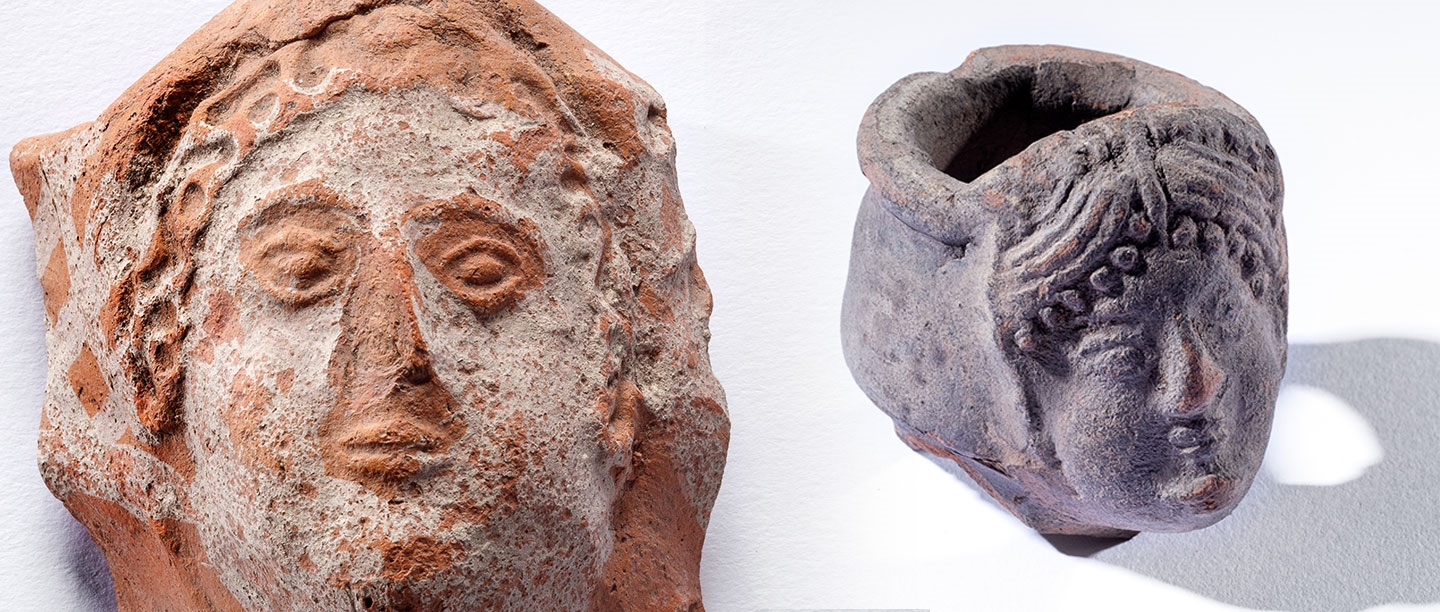 Aldborough Collection Highlights
The Aldborough collection has been developed since the 17th century when antiquarian interest in the Roman site began. We now have over 4,000 objects registered in the collection.
The finds range in date from prehistory to post-medieval, with the majority being Roman, dating from the 1st to the 4th centuries AD. They include rare and unique coins, ceramics, glass vessels, animal bone, mosaics, architectural stonework and stone sculpture.
Use the gallery below to browse some of the highlights of the collection.
Andrew Lawson, who owned much of Aldborough in the 19th century, established its first museum, initially in his house, then in a purpose-built building on the site in 1863. His descendant Lady Lawson-Tancred gifted the museum and its contents to the nation in the 1950s. Since then, the collection has expanded with additions from further excavations and chance finds. A selection of the finds can be viewed at the on-site museum when you visit Aldborough.