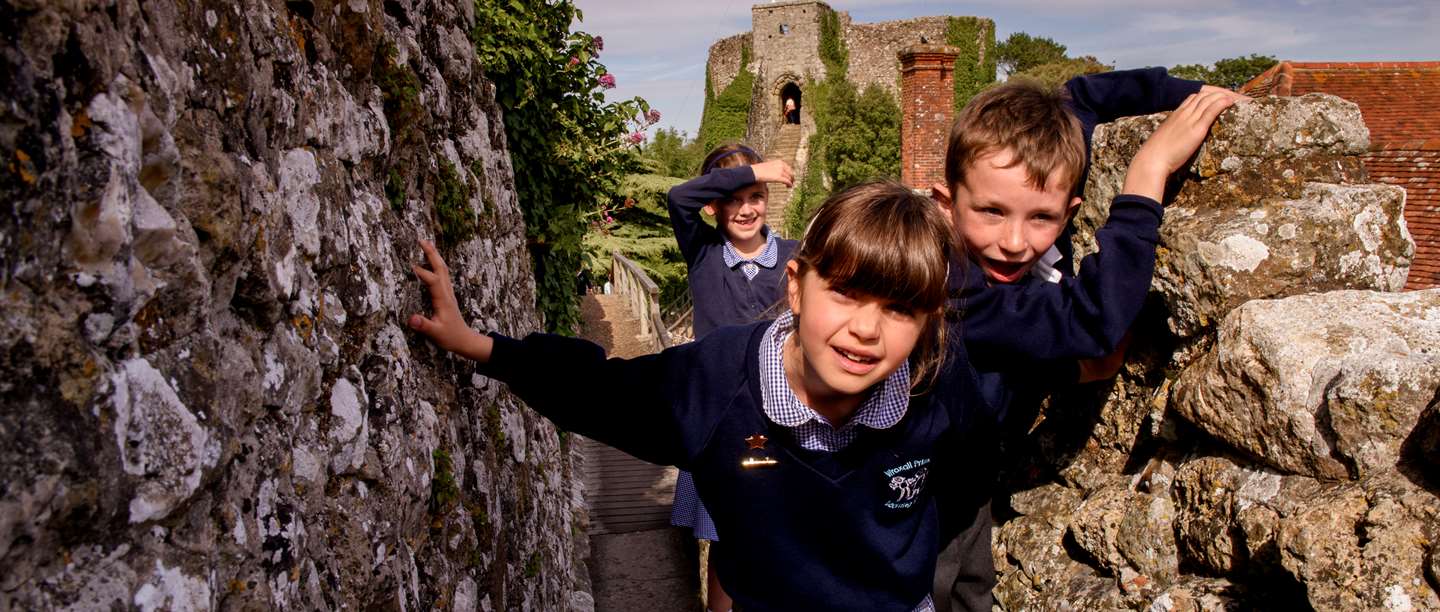 Schools
Carisbrooke Castle has experienced sieges, imprisoned kings and seen off the Spanish Armada. Explore a history that spans over 1000 years and learn about how its role has changed from fortified defence to home of the Lord Lieutenant of the Island. Bring the curriculum to life and stand at the spot where history happened.
"A day at Carisbrooke Castle is better than weeks in the classroom! Children love that it looks like a 'real' castle."

Sue Pryor
Year 6 teacher
Curriculum Links
KS1: Similarities and differences between ways of life in different time periods. Events beyond living memory that are significant nationally or globally. The lives of significant individuals in the past. Significant historical events and people in locality
KS2-3: A local history study. A study of an aspect of theme in british history that extends the pupils' chronological knowledge beyond 1066
KS3: The development of church, state and society in Britain
KS3 Geography: Find out about the strategic importance of the castle.
KS1-3 English and Drama: Take on the role of Carisbrooke's most famous residents and their servants to find out what life was really like.
Free self-led visits
Enjoy a free self-led visit to Carisbrooke Castle and design your own day to suit your curriculum needs. Carisbrooke has been an important focus of settlement since Roman times and illustrates the domestic side of castle life as well and its use for attack and defence. Visit our famous resident donkeys in the Elizabethan wheelhouse and explore the different parts of the castle.
ENQUIRE NOW
Expert-led Discovery Visits
Let our costumed experts lead a Discovery Visit for you for just £100 per session and delve deeper into the story of the castle and the people who lived there. Our hands-on sessions provide fun and inspiring educational activities and bring Carisbrooke Castle to life.
Find out more
PLAN YOUR VISIT
We have a wide range of materials to help support your visit and make school trip planning easy. Download our free Learning Resources, Hazard Information Sheets and Risk Assessments to help you make the most out of your visit and create unique learning experiences before, during and after your trip.
We also offer free planning visits for group leaders once you have made a booking. Our Education Booking Team are on hand to advise and help you create the best possible school trip to suit your needs and area of study.
How to book

0370 333 0606

education opening times

February: Closed
March: Monday and Friday 10.00 - 16.00
April to September: 10.00 - 18.00
October: 10.00 - 17.00
November to January: Please contact the Education Booking Team on 0370 333 0606