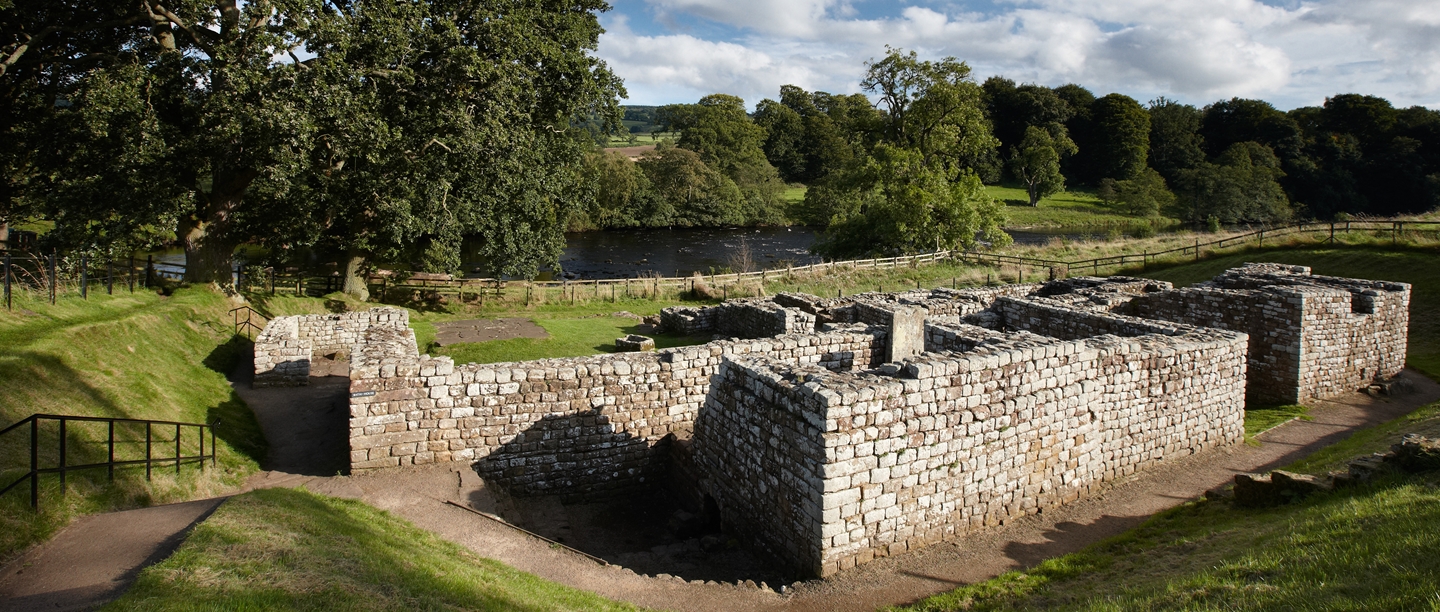 Schools
Bring Roman Britain to life with a visit to one of the Roman Empire's northern outposts on Hadrian's Wall. Chesters Roman Fort is one of the most complete in Britain, with baths, steam room and officers' quarters to explore.
Curriculum Links
Bring Roman Britain and the curriculum to life with a visit to Chesters Roman Fort:
KS1-3 History: Local history study
KS2 History: The Roman Empire and its impact on Britain; the 'Romanisation' of Britain and the impact of technology, culture and beliefs
KS2-3 Geography: Consider why the fort was built in this location
KS3 History: A study of an aspect or theme in British history from before 1066
Free Self-led Visits
We offer free entry to qualifying learning groups. Book a free education visit, and plan your day in your own way. Explore the remains of a tranquil riverside bathhouse and imagine the bustle of the cavalry fort, which used to house over 500 Roman troops. Then visit the museum to see the large collection of Roman finds from the site, and learn more about antiquarian John Clayton who discovered them.

Find out more
Pre-visit learning
Hadrian's Wall was an unprecidented project in ancient Europe, but why did the Romans build it, and how did they manage it? Watch this animation to find out more about this ingenious structure.
PLAN YOUR TRIP
We have a wide range of materials to support your visit and make school trip planning easy. You can find all our site-specific information and tools below, and for Covid-19 risk assessments and measures we've got in place please visit our what to expect page.
Download our free resources to help you make the most out of your visit and create unique learning experiences before, during and after your trip. We also offer free planning visits for group leaders once you have made a booking. Visit our bookings page to start planning your trip!
Facilities

PARKING: There are 60 car parking spaces available at Chesters Roman Fort. Four of these are disabled spaces. Parking is charged at £3.00, which is refundable upon entry. The coach park has capacity for six coaches.
TOILETS: Male/female toilets, including accessible toilets, are available on site.
LUNCH: Enjoy hot and cold drinks, sandwiches, soup of the day and delicious cakes in Chesters Tea Room.
SHOP: The shop sells a wide range of English Heritage souvenirs and gifts.
EXHIBITION: The museum at Chesters Roman Fort was built in the 1890s, and still retains much of its original style. Totally unique along Hadrian's Wall, its collections are made up of around 2000 Roman finds, including a world class assortment of Roman Altar Stones. There is a disabled access to the museum (including a ramp). We recommend that pupils visit the museum in very small groups.