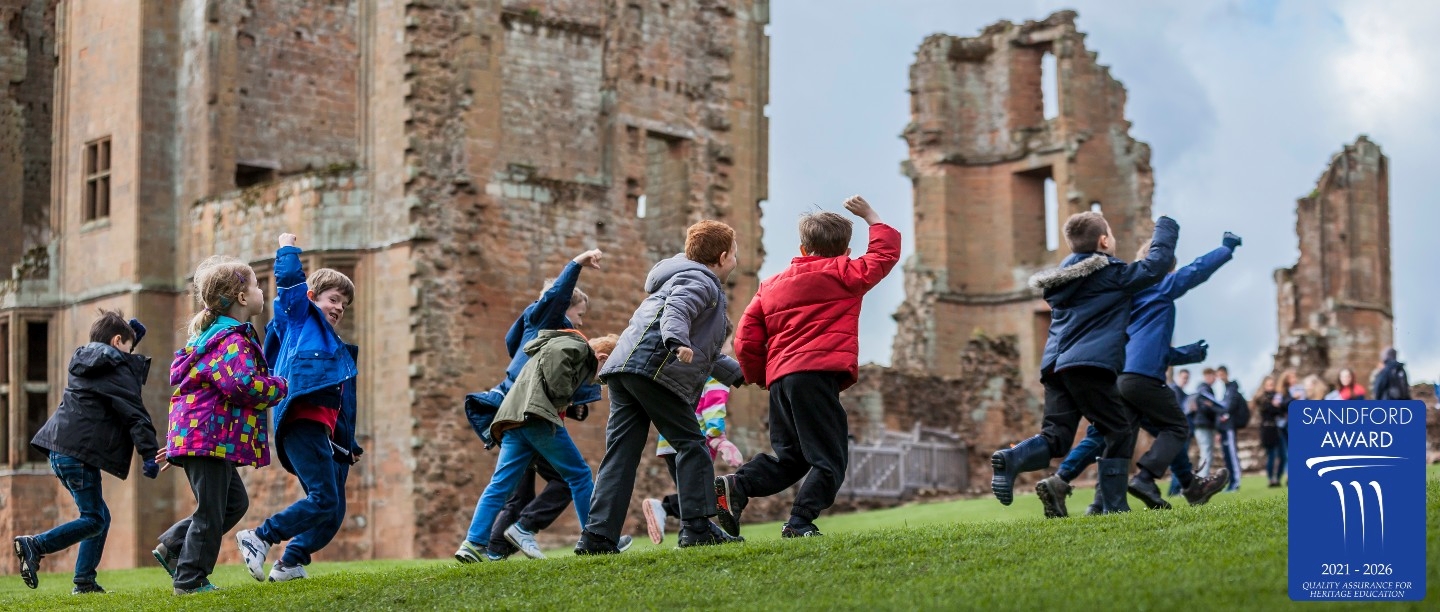 Discovery Visits at Kenilworth Castle
Sandford Award winner 2021!
Let your students delve deeper into the history of Kenilworth Castle during an expert-led, award-winning Discovery Visit. Our interactive sessions are a great way to bring history to life and support your teaching in the classroom for KS1-4 and are just £100 per group per session.
"Well thought-out resources and a knowledgeable team supports both self-led visits and facilitator-led Discovery Visits to ensure that students have high-quality learning experiences." Sandford Awards Assessor's Report 2021
Plan your trip
We have a wide range of materials to support your visit and make school trip planning easy. You can find all our site-specific information and tools below, and further information on our what to expect page.
Download our free resources to help you make the most out of your visit and create unique learning experiences before, during and after your trip. We also offer free planning visits once you have made a booking, plus a 20% discount on the official English Heritage guidebook for your place of choice.
Once you book your visit you'll be sent a visit permit, which you'll need to bring with you on the day.
Visit our bookings page to start planning your trip!
Planning Your Visit
Planning your visit couldn't be easier with the help of our resources. However if you need more details or have specific questions about your trip or our Free Self-Led or Expert Led visits, please get in touch with our Education Booking Team on 0370 333 0606
Kenilworth Castle and Elizabethan Garden