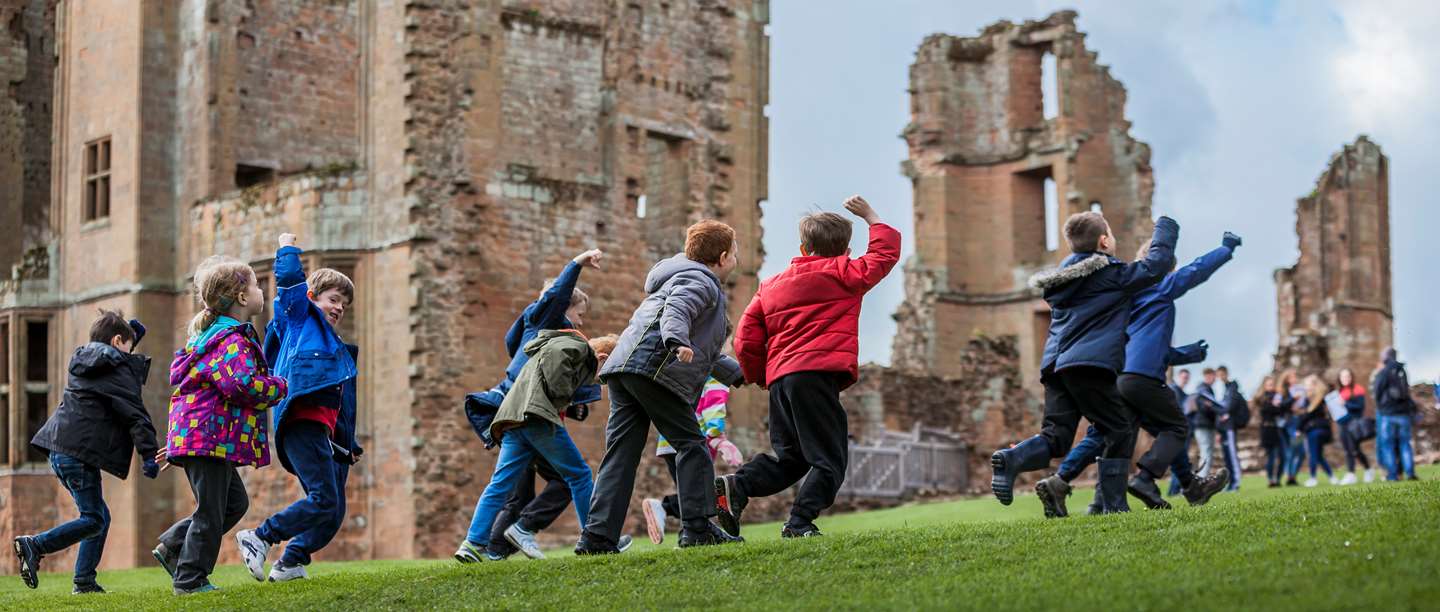 Discovery Visits at Kenilworth Castle
Let your students delve deeper into the history of Kenilworth Castle during an expert-led Discovery Visit. Our hands-on sessions are a great way to bring history to life and support your teaching in the classroom for KS1-4 and are just £100 per group per session.
Plan your trip
We have a wide range of materials to support your visit and make school trip planning easy. Download our free resources to help you make the most out of your visit and create unique learning experiences before, during and after your trip.
We also offer free planning visits for group leaders once you have made a booking. Our Education Booking Team is on hand to advise and help you create the best possible school trip to suit your needs and area of study.
Facilities

PARKING: Car park with coach parking opposite entrance.
ACTIVITIES: Exhibition, access the new viewing platforms (supervision ratio of 1:6 required) or book the Gatehouse.
FACILITIES: Education room available for school groups, with bag storage and toilet facilities, please book this room in advance.
SHOP: Gift shop on-site, we recommend you bring your class in small groups at a time.
LUNCH: Plenty of outdoor lunch space.
Discovery Visits

A Discovery Visit Guide provides you with everything you need to know about our expert-led Discovery Visits at Kenilworth Castle. It includes a breakdown of the learning objectives and details on how to prepare for the sessions, plus ready-made Risk Assessments, to take the hassle out of planning.
Learning Resources

A Teachers' Kit is a free educational tool packed with everything you need to give your group a deep insight into the place you are visiting. Featuring historical information, suggestions for activities, and high-quality images, this resource is a comprehensive toolkit for group leaders of various subjects and key stages. Kits also include key site information, facilities, plans and hazard information.


With all history GCSEs now requiring a study of the historic environment, we've also created a site proposal form to help you with your planning in conjunction with OCR.
Planning Your Visit
Planning your visit couldn't be easier with the help of our resources. However if you need more details or have specific questions about your trip or our Free Self-Led or Expert Led visits, please get in touch with our Education Booking Team on 0370 333 0606
Kenilworth Castle and Elizabethan Garden