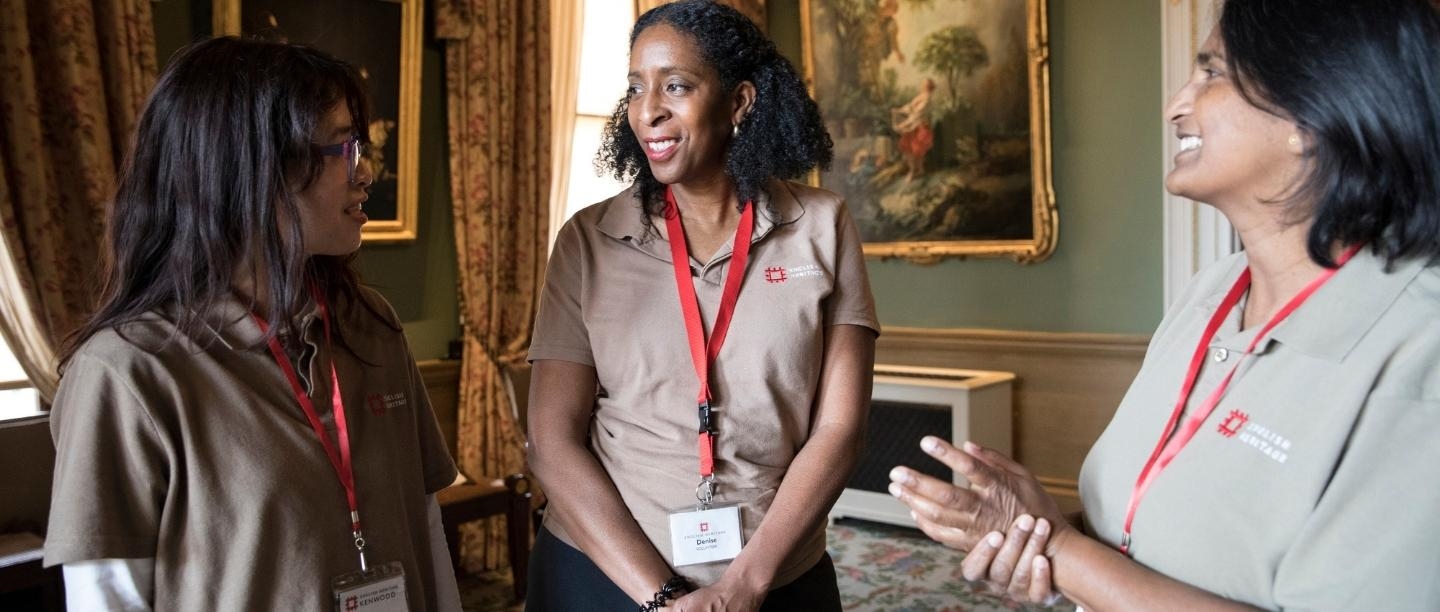 Spotlight Talks at Kenwood
Our expert volunteers deliver short talks at Kenwood throughout the day on Tuesdays, Thursdays and Sundays. Talks are free to attend and typically last 15-minutes, focusing on Kenwood's interiors, collections and people connected to the site.
Below is a selection of just some of the spotlight talks that can be heard at Kenwood. Please note that spotlight talks are dependent on volunteer availability, so the thematic focus will vary. If you would like to know more, please ask a member of staff when you visit.
Spotlight Talks currently take place on Tuesdays, Thursdays and Sundays and typically start at 11.30am, 12:15pm, 1pm, 2.30pm, 3.15pm and 4pm. Please click on the images below for information about our range of talks.