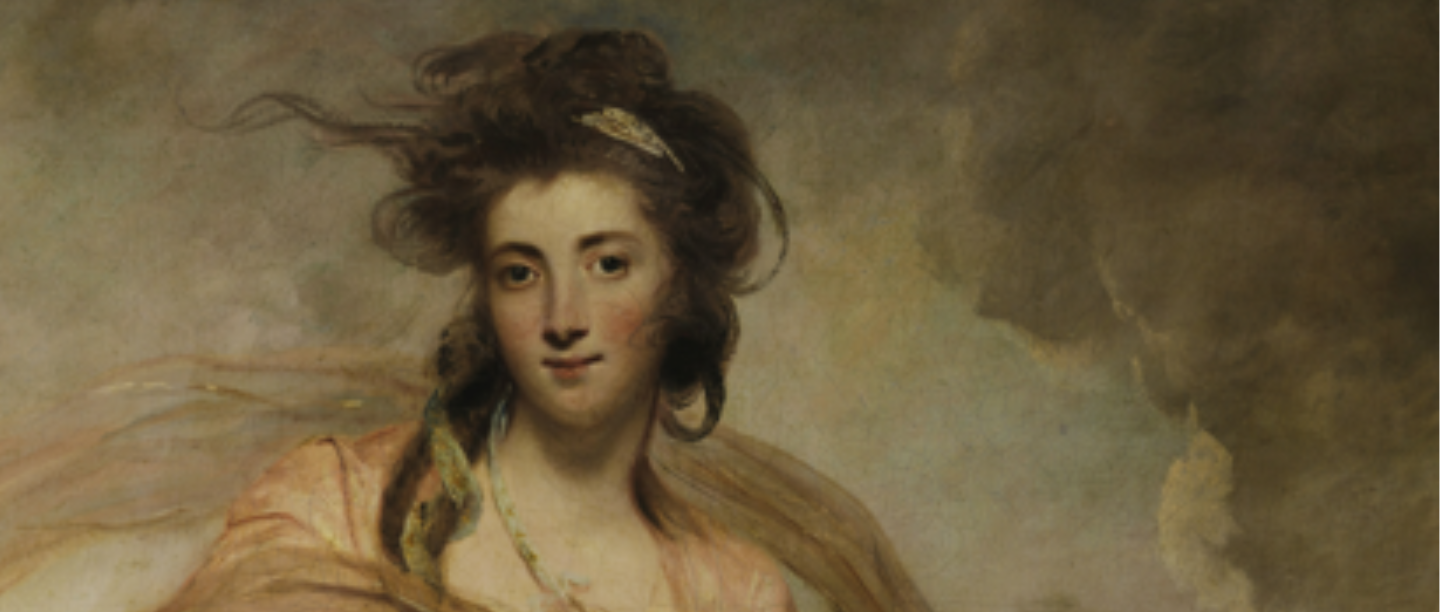 Spotlight on Reynolds: Lord Iveagh's Favourite Artist at 300
To mark the 300th anniversary of the birth of Joshua Reynolds, seventeen paintings by the artist will go on display at Kenwood.
Spanning virtually the entirety of his career, from one of his earliest to his very last, Spotlight on Reynolds includes portraits of leading society ladies, the children of aristocrats, politicians and businessmen, and the artist himself.
One of the most celebrated artists in British history, Joshua Reynolds (1723-1792) dominated artistic life in the eighteenth century over the course of a career spanning more than fifty years.
Kenwood owes its extraordinary holding of works by Reynolds to Edward Cecil Guinness, 1st Earl of Iveagh. Of the sixty-three paintings originally bequeathed to the nation by Lord Iveagh in 1927, fourteen were by Reynolds. In the years since, these have been joined by three further works by Reynolds that were once owned by Lord Iveagh, given to Kenwood by his descendants.
Kenwood's association with Joshua Reynolds dates back far beyond 1927 and the Iveagh Bequest. Reynolds was a near contemporary of Kenwood's owner William Murray, 1st Earl of Mansfield, who was a one-time patron of the artist. Lord Mansfield sat to Reynolds in 1785; the resulting portrait is one of the most defining and widely reproduced images of the great judge.
Discover more about Joshua Reynolds and his work
This limited time interpretative trail explores Reynolds' transformative impact on British art in the eighteenth century. From the portrait of Catherine Moore, painted in Paris in 1752 when a young Reynolds was returning from his studies in Italy, to Miss Cocks and her Niece, one of the last paintings begun by Reynolds before the loss of his sight around 1790, the exceptional collection at Kenwood spans the artist's lifetime, displaying his mastery of colour, bravura brushwork and inventiveness of composition.
Displayed across Lord Mansfield's Dressing Room, the Breakfast Room and the Music Room of the historic London villa, these paintings will be accompanied by Reynolds' 1788 Self-Portrait. Painted when the artist was around 65, it is the only self-portrait to show Reynolds wearing spectacles.
Visitors can also download a free audio tour of the 'Spotlight on Reynolds' exhibition on Bloomberg Connects, featuring Kenwood's Curator of Collections and Interiors as well as English Heritage Conservators and Volunteers. This fascinating and in-depth tour offers a greater insight into the collection on display and the life and times of Joshua Reynolds.
Download the app
Spotlight on Reynolds is on display at Kenwood from Thursday 13 July to 19 November. Generously funded by The Friends of Kenwood.