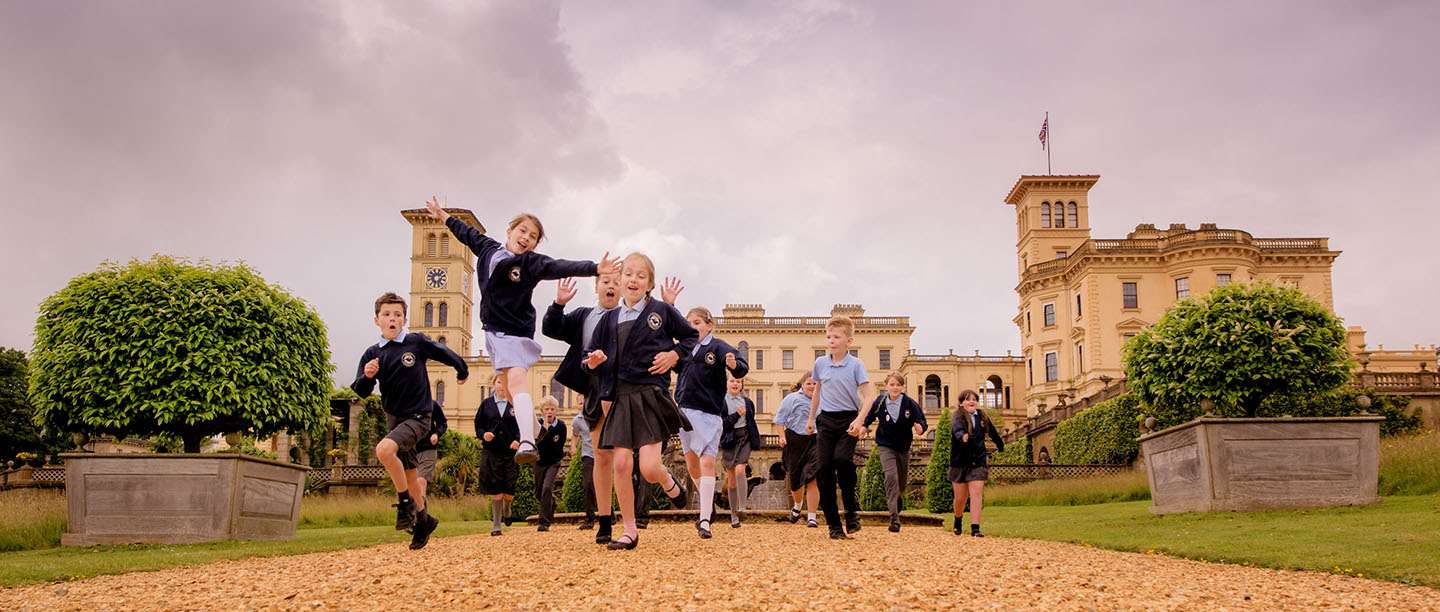 Schools
Osborne offers a real insight into the private lives of Queen Victoria and her family. Their home can teach many aspects of the curriculum across numerous subjects.
"Our pupils love visiting Osborne as there's so much to see and do. A trip to the house, the gardens, Swiss Cottage and the beach inspire them and enhance their learning."

Sam Sillito
Headteacher
Curriculum links
As home to one of the most well-known Queens of England and her forward thinking husband Prince Albert, Osborne house and estate has a lot to offer educationally. There are many curriculum links across numerous subjects:
KS1: Significant historical events, people and places in their own locality. Significant changes beyond living memory. The lives of significant individuals in the past
KS2-3: A local history study. A study of an aspect or theme in British history that extends pupils' chronological knowledge beyond 1066
KS3: Ideas, political power, industry and empire: Britain, 1745-1901
KS1-3 Science: Use the gardens to find out more about living things and habitats
KS2-3 Art: Use the house and grounds as inspiration for the pupils' own work
Free Self-Led Visits
Enjoy a free self-led visit to Osborne and design your own day to suit your curriculum needs. Explore the house and grounds, including the beach and the Swiss Cottage. Dress up in our costumes in the education room and discover what it would be like as a Royal child living at Osborne. Use our replica grocery based on the Royal children's at the Swiss Cottage and weigh out chocolate and coffee and work out the total cost. Identify objects from the Swiss Cottage, where they came from and how they got there.
Enquire Now
Expert-Led Discovery Visits
Our award-winning expert-led Discovery Visits are interactive and immersive. Best of all, we lead them for you. At just £100 per session per class they have been specifically designed to meet the needs of different groups across the key stages.
FIND OUT MORE
Plan Your Trip
We have a wide range of materials to help support your visit and make school trip planning easy. Download our free Learning Resources, Hazard Information Sheets and Risk Assessments to help you make the most out of your visit and create unique learning experiences before, during and after your trip.
We also offer free planning visits for group leaders once you have made a booking. Our Education Booking Team are on hand to advise and help you create the best possible school trip to suit your needs and area of study
How to book

0370 333 0606

Education Opening Times

February and March: Wednesday to Sunday 10.00 - 16.00
April to September: 10.00 - 18.00
October: 10.00 - 17.00
November to January: Wednesday 10.00 - 16.00