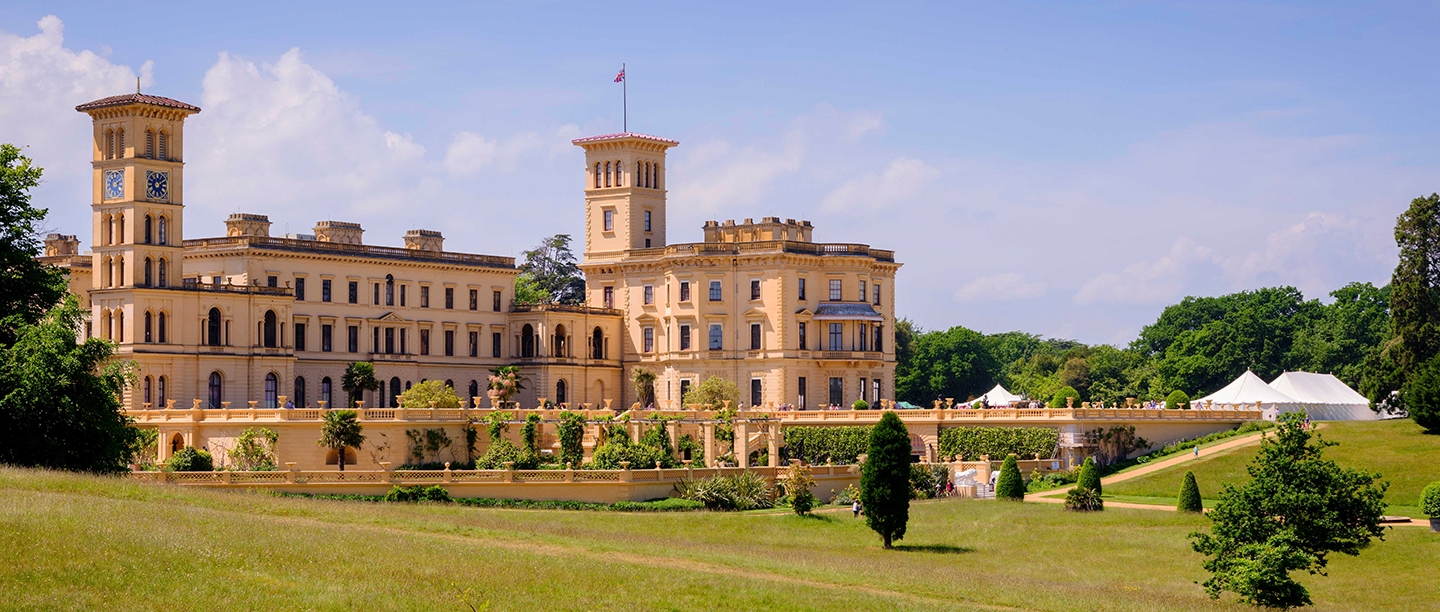 Hire Osborne
Host your event at this former royal seaside retreat.
0198 320 3055
Your Wedding Venue
Perfect for grand celebrations, say 'I do' and toast your marriage against this regal background as for the first time in over 150 years. From the grand Durbar room to the private beach, discover the 9 indoor and outdoor locations perfect for your wedding at this "palace-by-the-sea".
Discover more
Your Corporate Venue
Less than 2 hours from London, the beloved family home of Queen Victoria and Prince Albert has a history of hosting every event from intimate family gathering to ambassadorial receptions and royal wedding parties. Three elegant rooms provide the venue for your meeting while larger events can take place in a marquee on the Durbar Lawn, part of 350 acres of beautiful grounds including a private beach.
Find out more
Your Party Venue
Osborne's richly furnished rooms, wonderful works of art and original memorabilia from Queen Victoria, Prince Albert and their children, make it an impressive venue like no other. With a choice of flexible rooms inside this wonderful Island landmark; lawns for stylish marquee events and its own private beach all exclusively yours, Osborne will lift your event into a truly unique and unforgettable occasion
Book now
Hospitality Enquiries

Contact our Hospitality Events Team for more information

0198 320 3055