School Visits
Explore the incredible fortified manor house with a great hall that's remained unchanged for 700 years and discover the fascinating story of the Shropshire wool merchant who became one of the richest men in England. Whatever your topic or key stage, a visit to Stokesay Castle can help bring history to life for your class.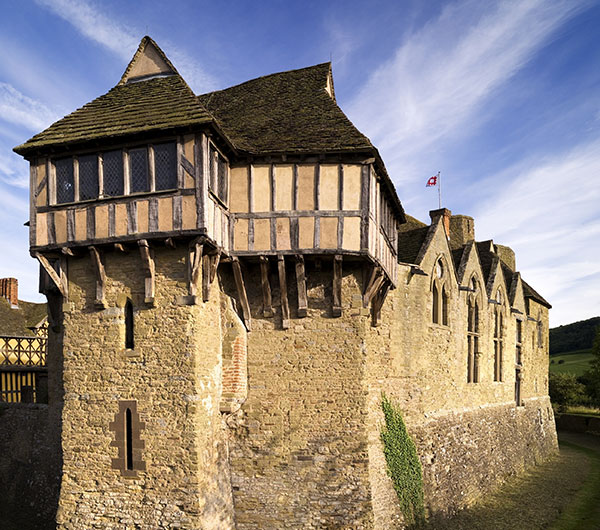 Curriculum Links
KS1: Significant historical events, people and places in their own locality
KS2: Local history study- study of a site dating from a period beyond 1066 that is significant in the locality
KS3: Local history study; Development of church, state and society in Medieval Britain (1066-1509); Development of church, state and society in Britain (1509-1750) - Civil War
KS4: GCSE History - Study of the historic environment, suitable for AQA or OCR History B
Free School Visits
Whether studying local history or looking for inspiration for art or storywriting, lead your class on a FREE school visit to Stokesay Castle to spark the imagination and make learning memorable.
Once booked, you can also arrange a FREE planning visit and are entitled to a 20% discount on a guidebook to help prepare for your school trip.
PLAN YOUR TRIP
We have a wide range of materials to help support your visit and make school trip planning easy. Download below to support your teaching before, during and after your trip.
Facilities

Parking: Large car park about 300 metres from the entrance, with space for two coaches to park and charges do not apply. A coach parking permit is available from the visitor centre.
Bag storage: A room inside the gatehouse can be used to store up to 30 bags. Ask about using this space on arrival.
Toilets: Male and female toilets (including accessible toilets) located at the visitor centre.
Access: Space on-site is limited, so to ensure your class get the most of our their visit please make sure that your group booking does not exceed 60 learners and leaders and that no more than 30 explore inside the castle at one time.
Lunch: Picnicking is not permitted in the inner courtyard, but there are benches just outside the entrance, near the gatehouse. There is a tearoom near the car park. Students are welcome to purchase food and drink from the cafe but please share the available tables with other visitors.
Learning Resources

Featuring historical information, suggestions for activities, and high-quality images, this Teachers' Kit is a comprehensive planning tool for group leaders. The kit also includes key site information, plans and hazard information, all provided as interactive downloadable PDFs.