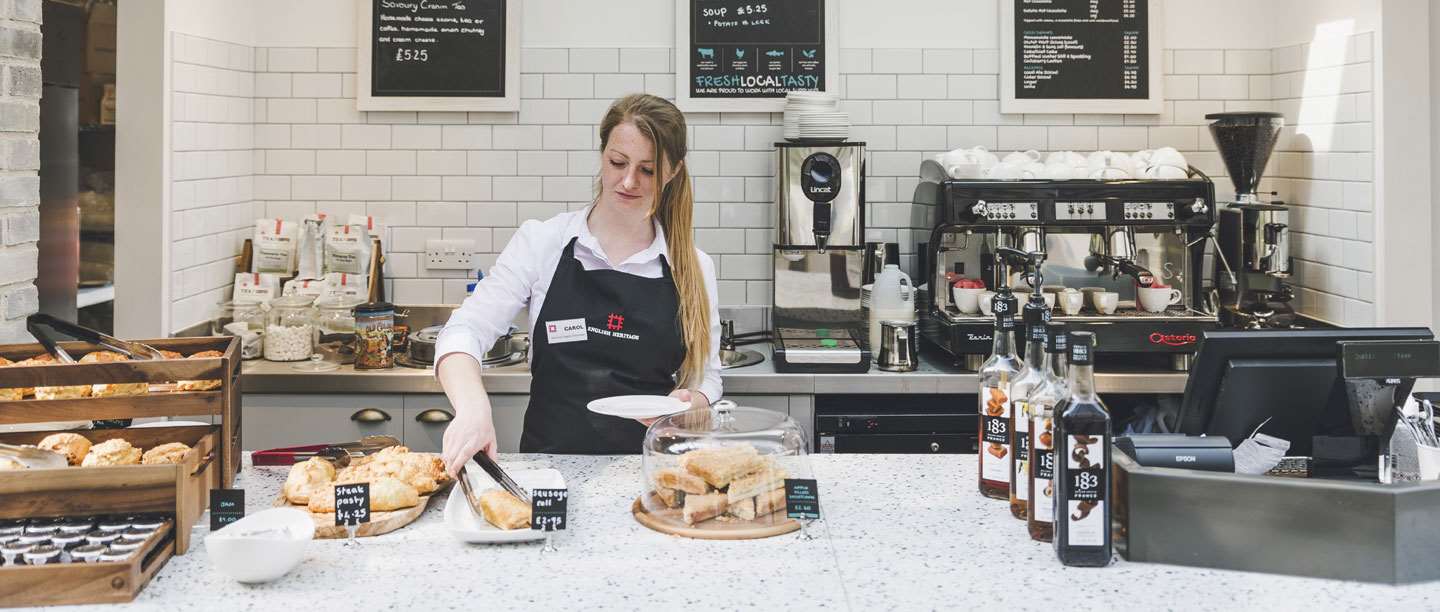 Food and Drink
After you've explored the castle and its wonderful gardens to your heart's content, rest your feet with a visit to one of our tearooms. With options both in and out of doors, an ever changing seasonal menu ensures there's always something new and delicious to enjoy.
From Plot to Plate
Growing vegetables on a three-year rotation, with a new design each year, means there is always something new to admire at the Kitchen Garden. Unusual vegetables and plant combinations offer unique ornamental value, with the added benefit of a fresh and regularly changing seasonal menu for the castle tea room and Glasshouse Café.
The Lord Warden's Tea Room
Strolling the gardens at Walmer can help you work up quite an appetite. Luckily, our tea room offers hot lunches, sandwiches, snacks and cakes to get you ready for more exploring.
Benefitting from the produce of the Kitchen Garden, our caterers freshly prepare seasonal dishes to liven up our menu, ensuring we always have something new and exciting for you to try. Growing our own produce provides fresher ingredients and a positive environmental impact through reduced food miles.
The Glasshouse Café
Built as part of the Rediscovering Walmer's Pleasure Grounds project, the Glasshouse Café allows visitors to enjoy refreshments in the beautiful setting of the Kitchen Garden.
Relax and sample a selection of sandwiches, snacks and afternoon teas, and enjoy the opportunity to watch our gardeners tend produce that can be seen growing just metres away.
Rediscover Walmer's Lost Pleasure Grounds