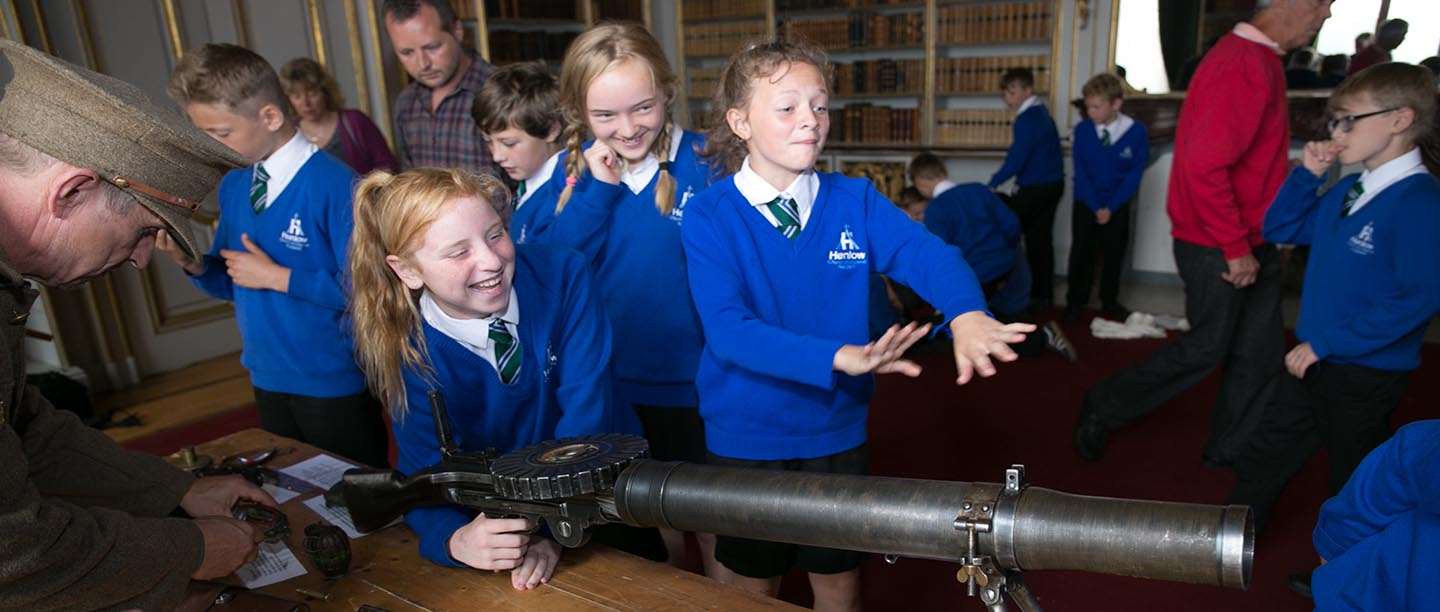 School Visits
Wrest Park boasts vast beautiful grounds, formal gardens and rooms within the Georgian mansion to explore, as well as a dedicated education room complete with tables, chairs and outdoor space. Wrest Park's magnificent surrounding and rich history provides a great day out for schools.
Curriculum links
KS1-2 Science: Wrest Park is home to a variety of common wild garden plants, deciduous and evergreen trees.
KS2 History: The Roman Empire and its impact on Britain, with many fine examples of 18th century statues in the grounds, depicting Roman Gods and Goddesses of the earth.
KS3 History: Challenges for Britain, Europe and the wider world 1901 to present, Wrest Park's important role as a wartime hospital.
KS1-2 Maths: Wrest Park has some significantly large trees in the parkland
KS3 Geographical Skills and Fieldwork: With vast grounds to explore, students can use compass directions and locational language.
KS3 Art & Design: Observe and record the landscape, gardens and outdoor sculptures
KS4 English: Speaking confidently, audibly and effectively
Free school visits
Wrest Park lends itself to exploration. Your class can explore over 90 acres of landscape design showcasing French, Dutch, Italian and English styles side by side. Find out more about the garden, and the people who shaped it, in our exhibition in the house. Make use of our education room to complete work relating to your visit and use as a lunch space.
BOOK NOW
Discovery Visit
At just £100 per session (approximately 30 pupils), our expert-led Discovery Visits combine inspiring experiences with quality learning.
Romans Life and Culture (KS2): Your class will handle real and replica Roman artefacts within our Archaeological Collections Store and become 'history hunters' in the aisles of the Wroxeter Roman City collection, which displays amazing remains from the fourth largest Roman city in Britain. Students will examine some fine examples of our genuine Roman coins and have a go at making their own from clay to take away. An interactive and lively session which aims to answer the question; What impact did the Romans have on Britain? Duration: 1 hour 45 minutes
To book, or for more information please call 01525 863 883 or email christopher.madeley@english-heritage.org.uk
How to book

0370 333 0606

Opening times for Education:

November to January- Closed for education visits
February to October- Open for schools, please contact the Education Bookings Team on 0370 3330 0606 for details.

Join our mailing list - Subscribe to our education newsletter and get notified of our educational news and events.