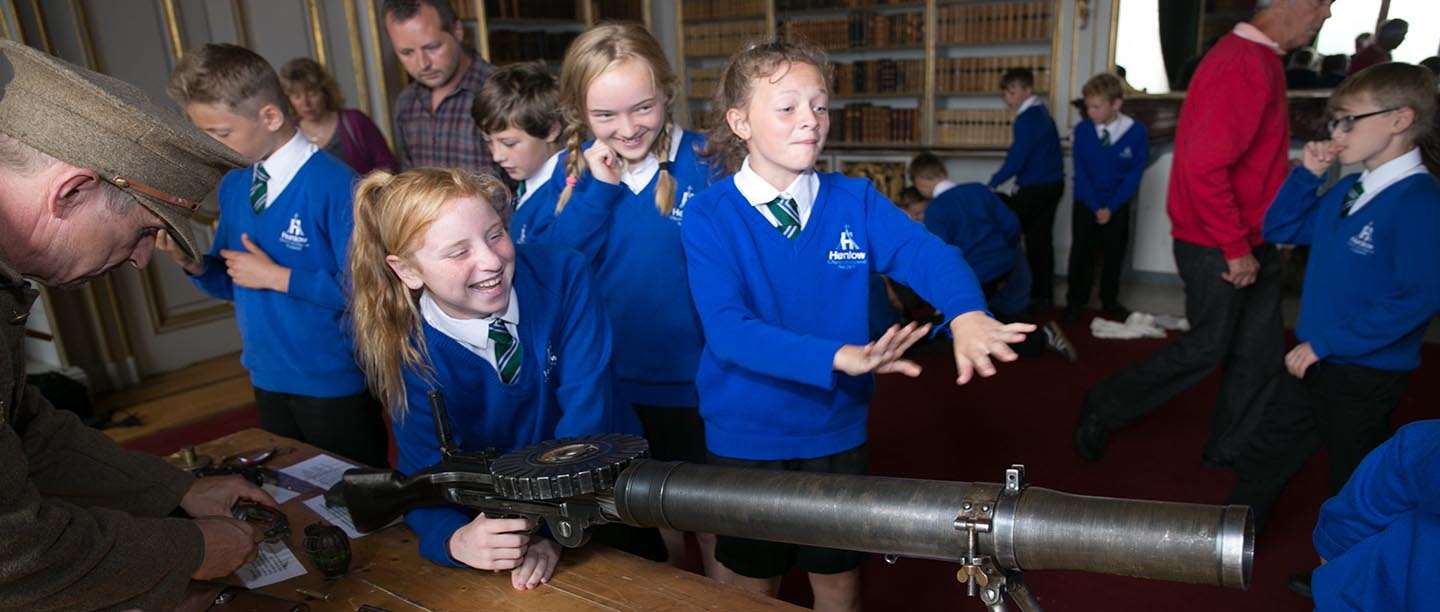 Schools
Wrest Park boasts vast beautiful grounds, formal gardens and rooms within the Georgian mansion to explore, as well as a dedicated education room and outdoor space. Wrest Park's magnificent surrounding and rich history provides a great day out for schools, covering multiple topics and curriculum links.
Curriculum links
KS2: The Roman Empire and its impact on Britain. A study of an aspect or theme in British history that extends pupils' chronological knowledge beyond 1066.
KS3: Challenges for Britain, Europe and the wider world 1901 to present. Explore Wrest Park's important role as a wartime hospital.
KS1-2 Science: Identify and describe the functions of different parts of flowering plants.
KS2 English: Develop positive attitudes towards and stamina for writing.
KS3 Geographical Skills and Fieldwork: With vast grounds to explore, students can use compass directions and locational language.
KS1-4 Art & Design: Produce creative work, exploring ideas and recording experiences.
Free school visits
Wrest Park lends itself to exploration. Your class can explore over 90 acres of landscape design showcasing French, Dutch, Italian and English styles side by side. Find out more about the garden and the people who shaped it, in our exhibition in the house. Make use of our education room to complete work relating to your visit and use as a lunch space.
Enquire now
Expert-Led Discovery Visits
Discover the Romans at Wrest Park on a hands-on Discovery Visit. Students will become history hunters exploring the Archaeological Collections store to find and examine Roman objects, from huge Roman columns to ceramics, so they can understand more about who the Romans were and how they lived. Just £100 per session per class.
Find out more
Plan Your Visit
We have a range of materials to help support your visit and make school trip planning easy. Download our free Hazard Information Sheets and Risk Assessments to help you make the most out of your visit and create unique learning experiences before, during and after your trip.
We also offer free planning visits for group leaders once you have made a booking. Our Education Booking Team are on hand to advise and help you create the best possible school trip to suit your needs and area of study.
How to book

0370 333 0606

Education Opening Times

February to October- Open for schools, please contact the Education Bookings Team on 0370 3330 0606 for details.
November to January- Closed for education visits