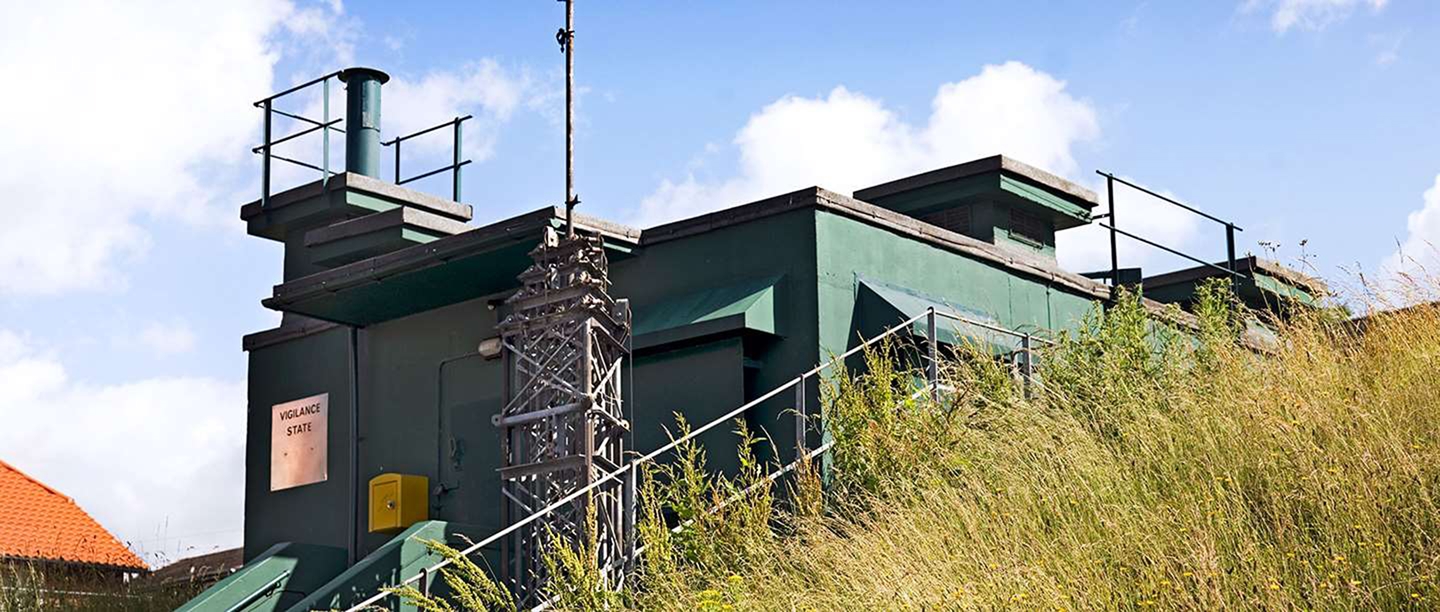 Schools
Discover the semi-subterranean bunker which acted as a nerve centre during the Cold War to monitor nuclear fallout in Yorkshire from 1961 until 1991 in the event of a nuclear attack.
Visits to the Cold War Bunker are available by guided tour only, and our expert-led sessions for schools have been designed to enhance the learning experience for your students.
Please note: Education visits are currently not available at this site.
Curriculum Links
Support your teaching across various key stages in a fun and engaging way, with a visit to York Cold War Bunker:
KS1-3 History: Local history study
KS3 History: Challenges for Britain, Europe and the wider world 1901 to present day
GCSE/A/AS Level/Degree History: The Cold War, Communist Russia, World Superpowers
Expert-led discovery visit
We aren't running Discovery Visits at this site at the moment – we're unable to adapt our sessions in a way that would still provide a quality, immersive education experience.
Plan Your Trip
We have a wide range of materials to support your visit and make school trip planning easy. You can find all our site-specific information and tools below, and for Covid-19 risk assessments and measures we've got in place please visit our what to expect page.
Download our free resources to help you make the most out of your visit and create unique learning experiences before, during and after your trip. We also offer free planning visits for group leaders once you have made a booking. Visit our bookings page to start planning your trip!
Facilities

PARKING: Very limited free parking on site: only three allocated spaces outside. There is additional free parking on Acomb Road (2 minutes' walk)
TOILETS: Toilets including accessible toilets are available at the site
SHOP: There is a gift shop selling a selection of English Heritage gifts and themed souvenirs, including books, stationery, postcards and war memorabilia.
Risk Assessments

Our ready-made Discovery Visit Risk Assessment takes the hassle out of planning.