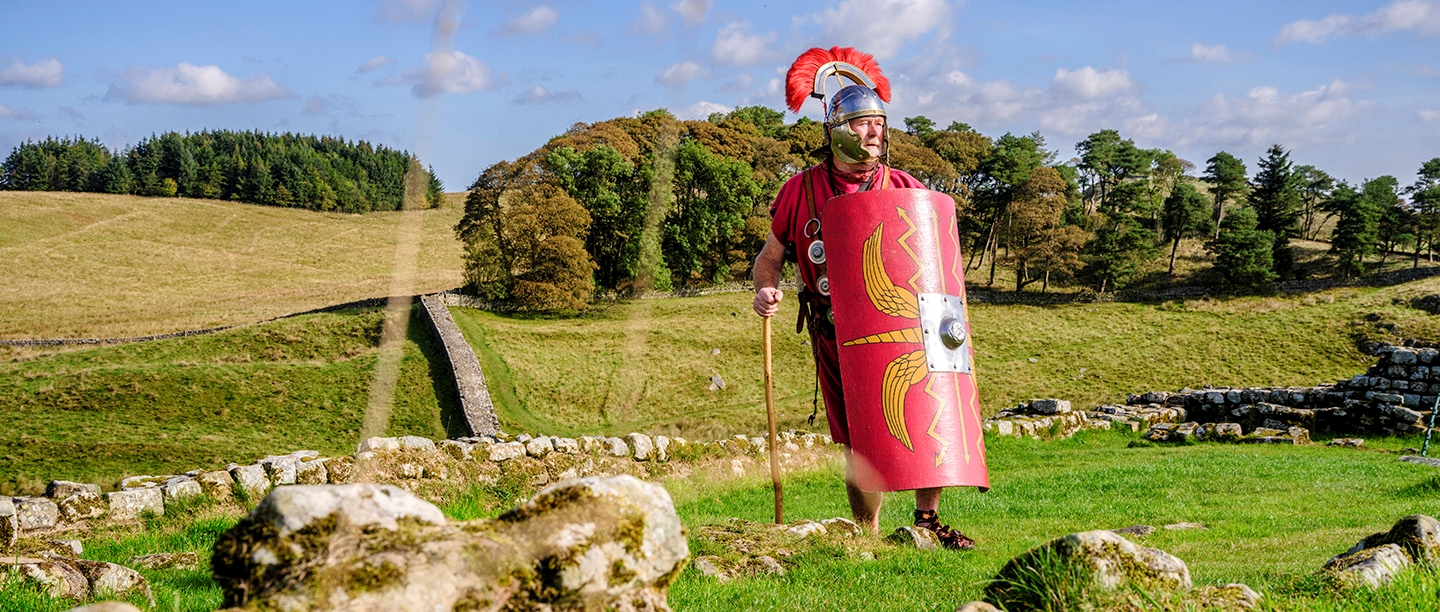 Discover life on the Roman Frontier
Discover the iconic Hadrian's Wall with your class this term. With 73 miles to explore, take your class on a journey from sea to sea across some of the wildest and most dramatic countryside in England, and find out more about life on the northern frontier and the impact of Roman Britain.
1. HOUSESTEADS ROMAN FORT
Visit one of the best preserved Roman Forts along Hadrian's Wall and bring learning to life outside of the classroom at Housesteads Roman Fort. Make your visit one to remember and book one of our expert-led Discovery Visits that give students a true sense of life on the Roman frontier.
Housesteads Roman Fort
2. CHESTER'S ROMAN FORT AND MUSEUM
Find out what life was like at one of the Roman Empire's most northern outposts, exploring the most complete Roman cavalry fort in Britain. Take in the baths, steam room and officers' quarters at Chester's Roman Fort, before discovering the myriad of Roman finds in the museum.
Chesters Roman Fort
3. CORBRIDGE ROMAN TOWN
Experience a time-capsule of Roman life at Corbridge Roman Town. Take your students down the cobbled street of England's most northerly Roman Town and explore the civilised world that Hadrian's wall was built to protect.
Corbridge Roman Town
4. BIRDOSWALD ROMAN FORT
Visit Birdoswald Roman Fort and walk the longest continuous surviving stretch of Hadrian's Wall. Explore the exhibition, take in the full size model of the Wall, and learn the story of the fort and its local landscape through our Handling Collection. Top off your visit with an overnight stay in Birdoswald's Farmhouse, with 39 bed group accommodation your class can go to bed and wake up in a Roman Fort.
Birdoswald Roman Fort