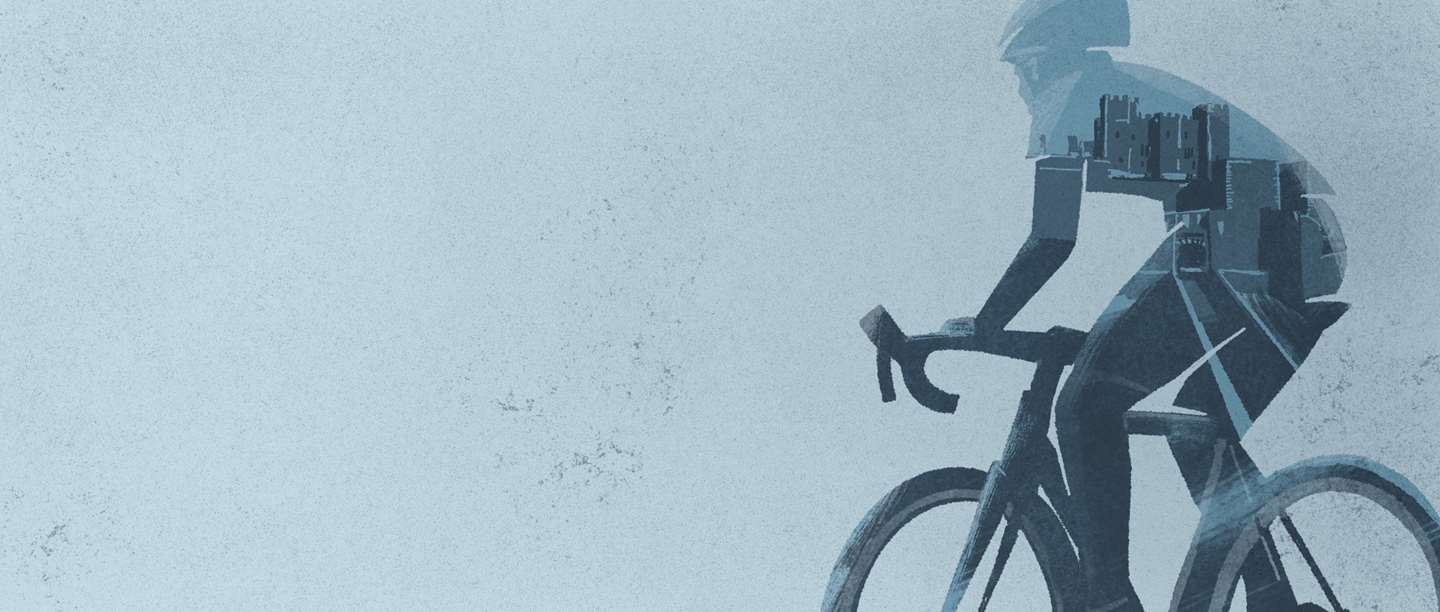 Cycling Guide: Dover - Walmer - Deal Castles
From the medieval 'Key to England' at Dover, to Henry VIII's Tudor defences at Walmer and Deal, by bike you can take in three castles along the Kent coast and panoramic views of the English Channel all in one day.
This suggested route features an initial climb on the way out of Dover, following which you can enjoy the sea breeze as you cycle downhill along roads and a pleasant cycle route toward Walmer and Deal. Keep the sea on your right and you can't go too wrong.
Please check the individual site pages below for the latest information regarding facilities and opening hours.
KEY INFO
DISTANCE – Approximately 10 miles (16 km) one way, or 20 miles (32 km) with a return trip.
TIME – Approximately an hour and a half one way, or up to three hours with a return trip.
TERRAIN – Some natural trails but mostly paved roads and national cycle routes, with coastal views along much of the way.
DIFFICULTY – Intermediate/Enthusiast. The initial uphill climb out of Dover is steep and road-based, meaning good fitness and road cycling experience is recommended. Otherwise, this is a relatively simple downhill route (when travelling north from Dover to Deal).
EXPLORE DOVER CASTLE

High atop the iconic White Cliffs of Dover sits the most iconic of all English fortresses. From the mighty medieval keep to the labyrinth of secret wartime tunnels below, a family day out at Dover towers above all others.

EXPLORE WALMER CASTLE AND GARDENS

Built during the reign of King Henry VIII and perched on the picturesque Kent coastline, Walmer Castle is one of the most fascinating visitor attractions in the South East.

EXPLORE DEAL CASTLE

For a fascinating day out on the Kent coast then look no further than Deal Castle. Built by the order of King Henry VIII it is one of the finest Tudor artillery castles in England.
The Route
START
DOVER CASTLE
This route starts at the medieval fort of Dover Castle: the mighty 'Key to England'. There is lots to see and do at Dover, so consider visiting early in the day to allow plenty of time.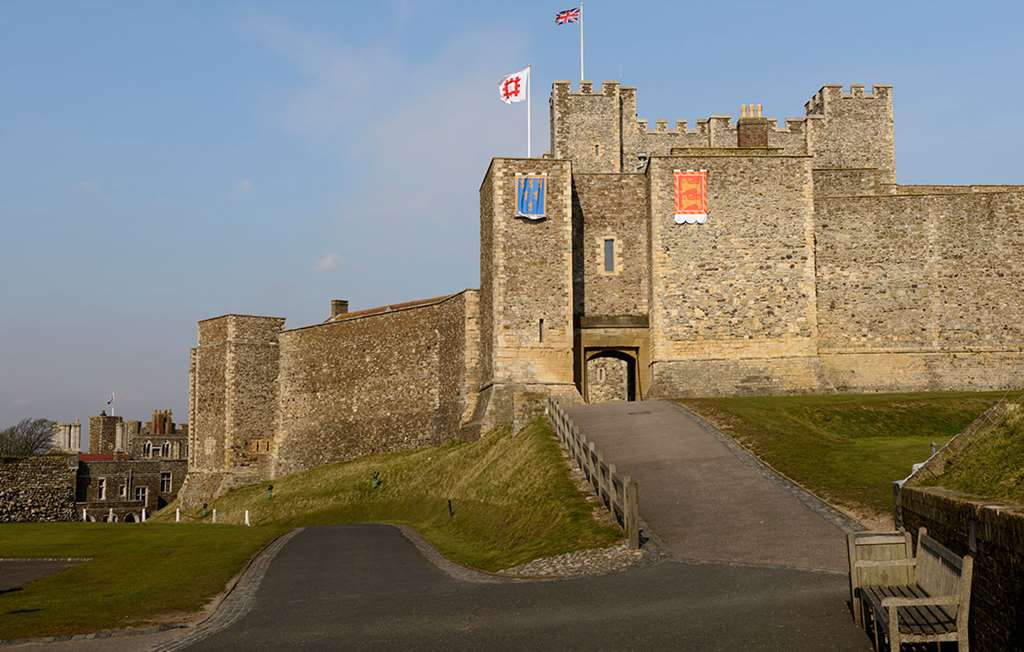 0.1 MILES | 0.2 KM
TURN RIGHT ON TO CASTLE HILL ROAD
Leave Dover Castle via the Canons Gate Road visitor entrance/exit and turn right on to Castle Hill Road. Continue uphill until the road evens out and you see brown signs for the White Cliffs.