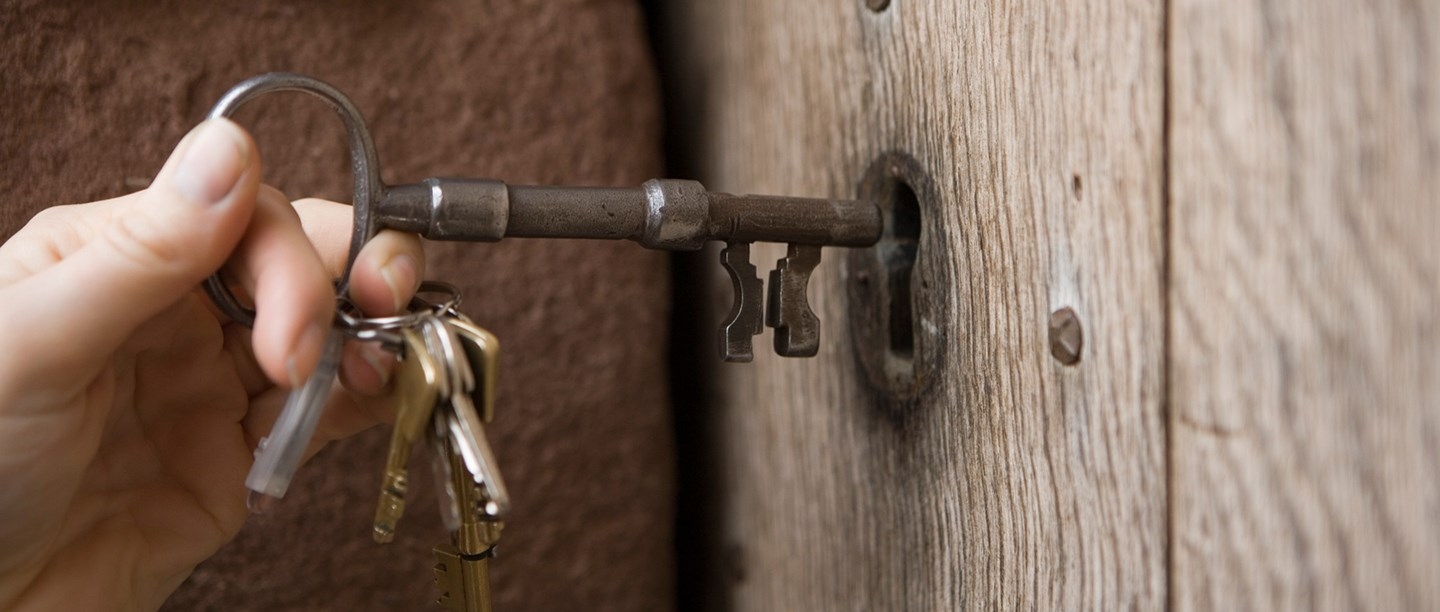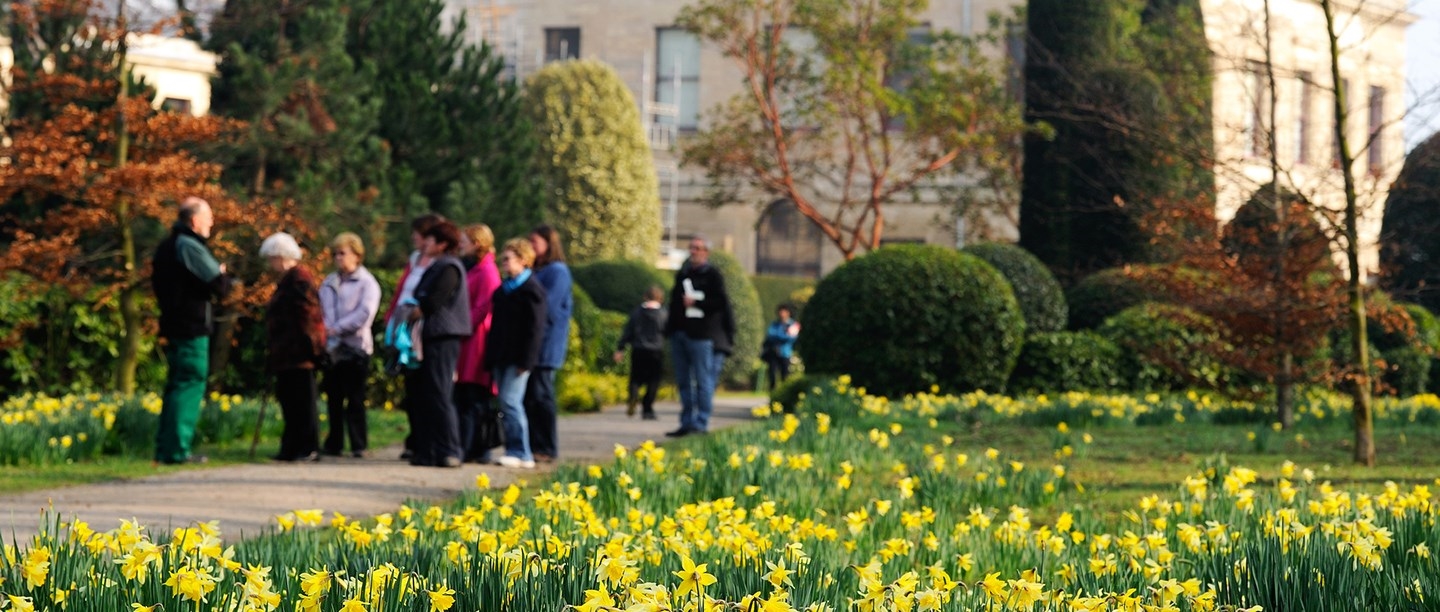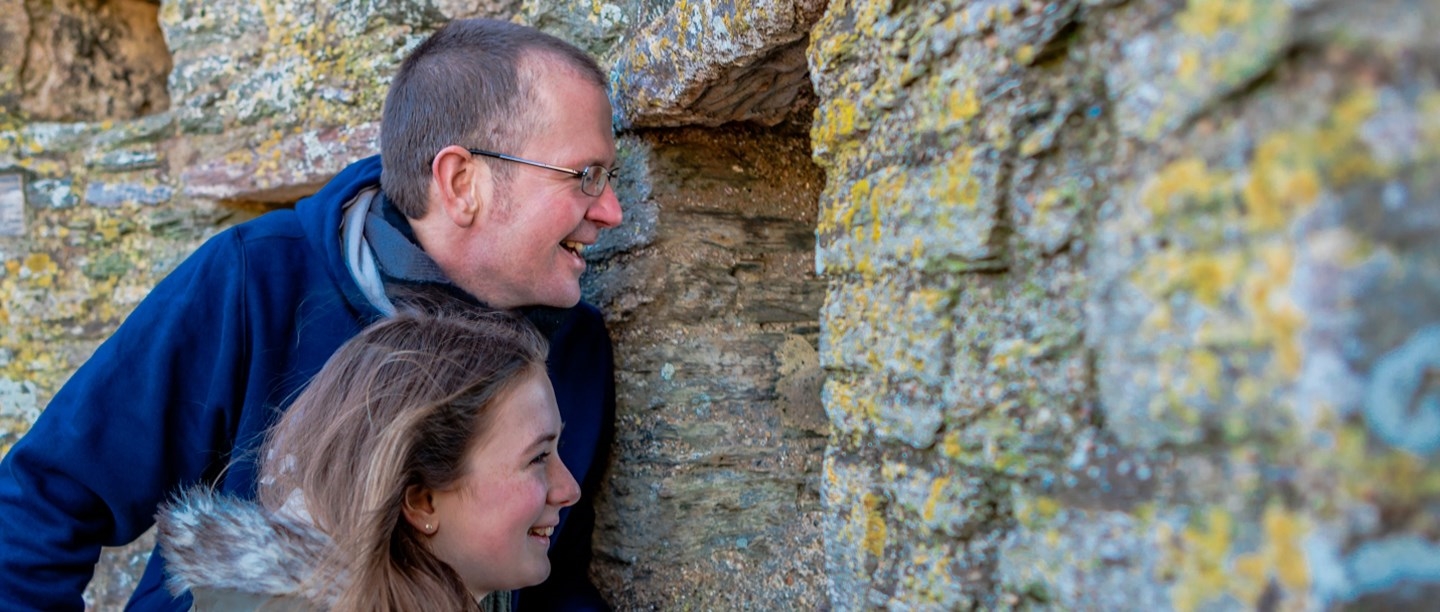 Members do more
As an English Heritage Member you can delve far deeper into our history: our experts will invite you behind the scenes, let you handle original artefacts, lead you in exclusive workshops and reveal insights on after-hours walking tours.
You may not realise that your membership card also opens doors to many other associated attractions and properties - often at no extra cost.
Discover all the benefits of membership, so you can make sure you get the most out of being an English Heritage Member.
Free Entry to Over 400 Historic Places
English Heritage cares for more than 400 historic monuments, buildings and places – from world-famous perhistoric sites to grand medieval castles, and from Roman forts on the edges of the empire to Cold War bunkers.
We want to bring history to life and allow our visitors to experience the story of England in the places where it really happened. As an English Heritage Member you can enjoy unlimited free access to all our properties – just remember to take your membership card with you when you visit or you will be charged normal admission prices.
Kids go free
Don't forget that, as part of your membership, you can take up to six children under 18 for free with every adult Member, as long as they're in your family group.
With over 400 fascinating and exciting places to visit across the country, you'll never be short of inspiring ideas for a great value day out with the kids.
Search family days out
Free English Heritage Handbook
As a Member, you will receive the English Heritage handbook for free (worth £10.95) every year.
Inside the handbook you'll find all the inspiration and information you need to plan an entertaining day out, take a trip to a previously unseen site, discover recently opened rooms and exhibitions and gain a fresh insight into the past.
Along with our full property listings and information on planning your visit, you will also find details of our Associated Attractions programme and other partner sites, events highlights, holiday cottages and other ways you can get involved with English Heritage.
Hundreds of free or reduced events
Our events offer inspiring days out for the whole family. From fighting knights to spectacular battle displays, you'll find unique experiences that everyone can enjoy.
We have the largest historical events programme in Europe, so you'll have hundreds of activities to choose from throughout the year.
As a Member you will receive free or reduced price entry to events across the country, so you can be sure you'll make the most of your membership with exciting experiences to be had at our properties all year round.
Event prices are listed on the website in the event section of the relevant property page and are highlighted in our Events Guide.
See what's on
Members' Magazine, Events Guide and More
Our exclusive magazine is packed with inspiration and ideas for making the most of your English Heritage membership.
What's more, it's completely free to Members and delivered direct to your door.
See what's new: Keep informed about the latest news, sites and developments
Behind the scenes: Enjoy exclusive views and insights into the properties we care for and our work as a charity
Events: Our essential guide to the season's coming events organised by region, including exclusive events only for Members
Just for kids: Spark their imagination with child-friendly interactive games and fun facts in the 'Kids RULE!' mini magazine
Members' E-Newsletter
Sign up now to our Members' e-newsletter and discover all of the latest news, offers, competitions and events before anyone else.
Be the first to hear about special events near you and new limited-time Members' offers and competitions, when you sign up to receive our regular e-newsletter – specially created for our Members.
Make the most of your membership with regular inspiration for days out and interesting seasonal features, fascinating blog posts and news stories about our work.
Sign up to the newsletter
Discounts at associated attractions
Discover a wide range of discounts on fantastic attractions spanning the British Isles and overseas.
Members can enjoy free or discounted entry at hundreds of attractions across England, and free or half price admission to hundreds more historic places cared for by Cadw, Historic Scotland, OPW, Manx National Heritage and Heritage New Zealand.
Visit Associated Attractions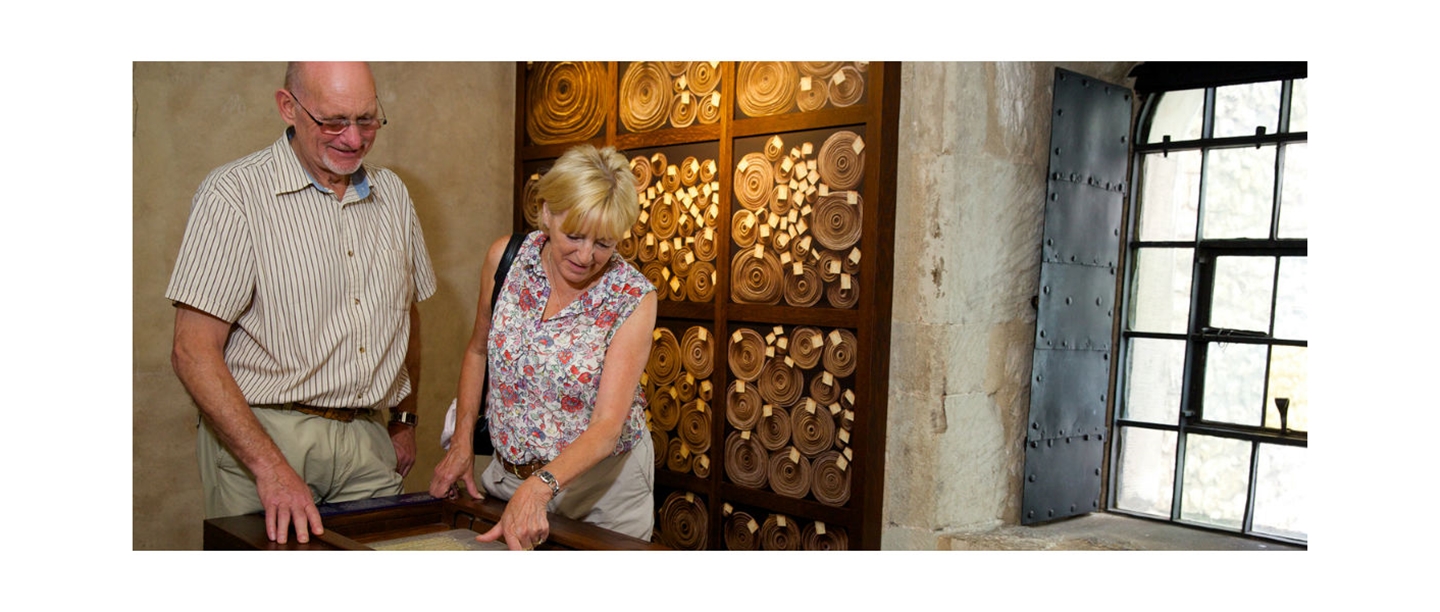 Exclusive members' events
Explore our exciting programme of behind-the-scenes events, created exclusively for our Members.
Meet our experts, enjoy special access to English Heritage sites and other fascinating locations, get the inside track on some of our work, and try out new skills in hands-on, Members-only workshops.
Members' Rewards
From award-winning theatrical extravaganzas to discounts at your favourite retailers, and best-selling subscriptions to exciting family days out - as a Member you take advantage of our latest offers, competitions and promotions, specially selected for you. You'll find all these in the Members' Rewards pages of the Members' Area.
Visit Members' Rewards
Your dedicated Online Members' Area
This special part of our website is created just for Members. We'll regularly be updating this section over the coming weeks with even more exclusive articles and videos, specially curated pages bringing you features from across our website, quizzes, offers and competitions, and home-learning help for kids. You can find ways to get in touch if you need to update your details, and create a wishlist of places to go when our properties reopen for visiting, using our personalised recommendations.
Explore the welcome hub

Get ready to step into England's story and discover everything you need to know to get started and make the most of your new English Heritage membership.

Not yet a member?

Stand in the places where history happened with unlimited access from just £4.75 a month, plus the option to pay by Direct Debit to help spread the cost.

Next: Get more involved

Discover more ways that you can get involved: from volunteering at your favourite property, and following us on Facebook, to staying at our holiday cottages.