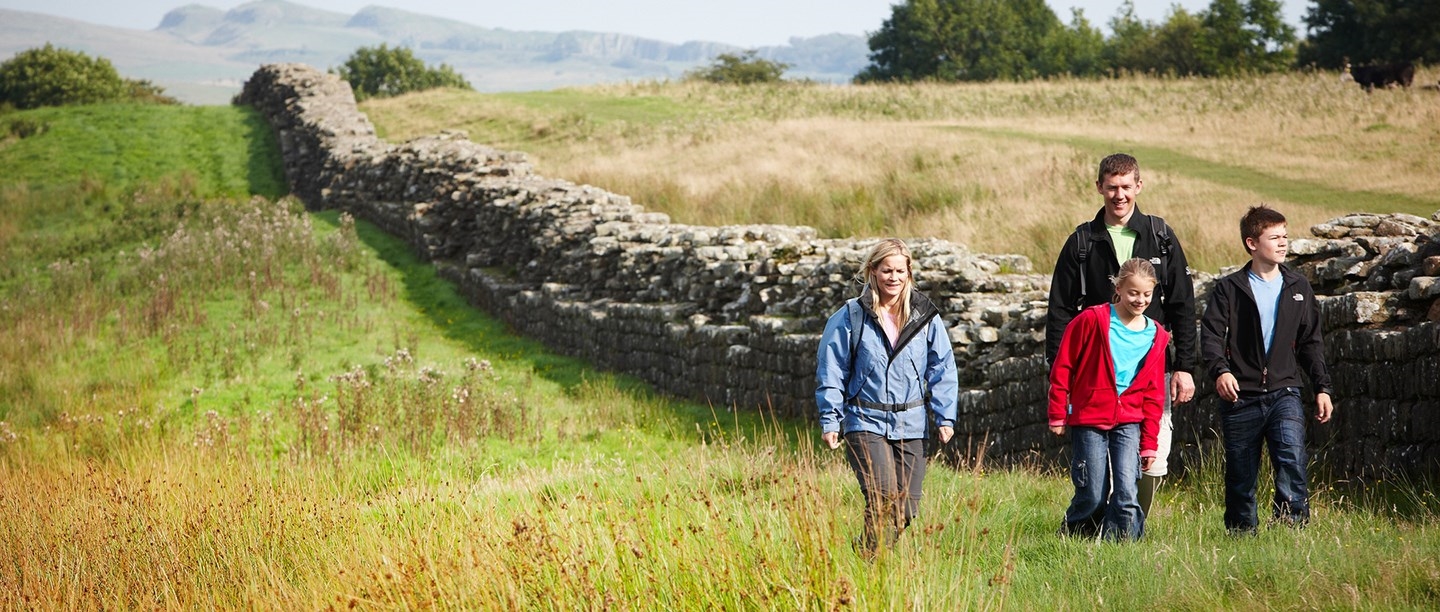 New Members: Get Started
Welcome to the start of your year enjoying the remarkable properties and captivating events as a Member of English Heritage.
At the heart of our plans as a charity are our Members, so thank you for the vital part you play in caring for our unique collection of historic sites.
Welcome to your new Membership
Congratulations on becoming a Member of English Heritage, and thank you for playing your part in supporting the historic places in our care.
Whether you joined at one of our properties, over the phone, or on our website – we're sure you're eager to get started on your journey into England's story.
Let us guide you through getting started with your new membership, and set you on the path to find inspiration for an exciting year of discovery ahead.
Get started straight away
Your membership cards will be arriving through the post shortly. If for some reason you don't receive them within two weeks, please call our Membership Team on 0370 333 1182 and let us know.
Once you do get your cards, make sure you remember to take them with you every time you visit or you will be charged normal admission prices.
In the meantime, don't forget that you can use your temporary membership card, or a print out of your order confirmation, to start using your membership straight away.
Find your next day out
Membership benefits
Are all events free for members?

Where possible we have kept events free of charge for our Members. We are continually investing in our event programme and this has led to putting on more events as well as larger ones.

As large events can be costly to run, we do have to charge Members on some occassions, however this is always at a reduced rate.

Where we do charge Members, this is clearly listed in the Events Guide and on the relevant Events page on our website.
Where else does my membership give me discounts for?

We work with lots of other attractions across England who offer discounted entry for English Heritage Members. Your membership also entitles you to free or discounted entry to hundreds of attractions in Scotland, Wales, the Isle of Man and New Zealand.

You can find full listings by logging in to Associated Attractions in your Members' Area.

We also work with independent retailers, theatres and organisations to give additional discounts to Members. We try to find offers which you'll be interested in and these change regularly throughout the year. These can be found in Members' Offers in your Members' Area.

Be the first to hear of new offers added when you sign up to our Members' Newsletter and discover the full range of benefits in Members' Do More.
Managing your membership
Can I update my membership details online?

Register for the Members' Area of our website, where you request changes to your membership using the quick online forms in Manage My Membership.

It's not currently possible to view your membership details or make changes instantly, but this is something we plan to introduce in the future.

Your membership expiry date can be found on the back of your membership card.

If you wish to change your payment method please call us on 0370 333 1182.
What will happen when my membership runs out after a year?

We will write to you one month before your membership expires to let you know that it is due for renewal. In the meantime, we hope you have some wonderful days out creating special memories with your family and friends.

You will be able to renew your membership online in Manage My Membership

Please note that overseas Members without a postcode are currently unable to renew online. If you are an overseas Member and would like to renew please call us on +44370 333 1181 and we'll be happy to help.
What is gift aid and how does it work?

Gift Aid means charities can claim an extra 25p for every £1 they recieve from a UK taxpayer. If you're a UK taxpayer we can claim 25p for every £1 you pay on membership subscriptions, at no extra cost to you.

Registering is so easy - and it only takes a few minutes. You can fill in the Gift Aid Declaration Form or call us on 0370 333 1182.

To find out more about the Gift Aid scheme, please see our Gift Aid FAQs.
Since becoming a charity in April 2015, we are more reliant than ever on your support to look after the historic places in our care: from palaces and castles, to abbeys and Roman forts.
As a Member of English Heritage, you're making a vital contribution to our work as a charity. Plus, you also have access to fascinating days out and the opportunity to experience history first-hand in the places it happened.
Watch our video for a taste of what's in store for your exciting year ahead.
Find out more about us