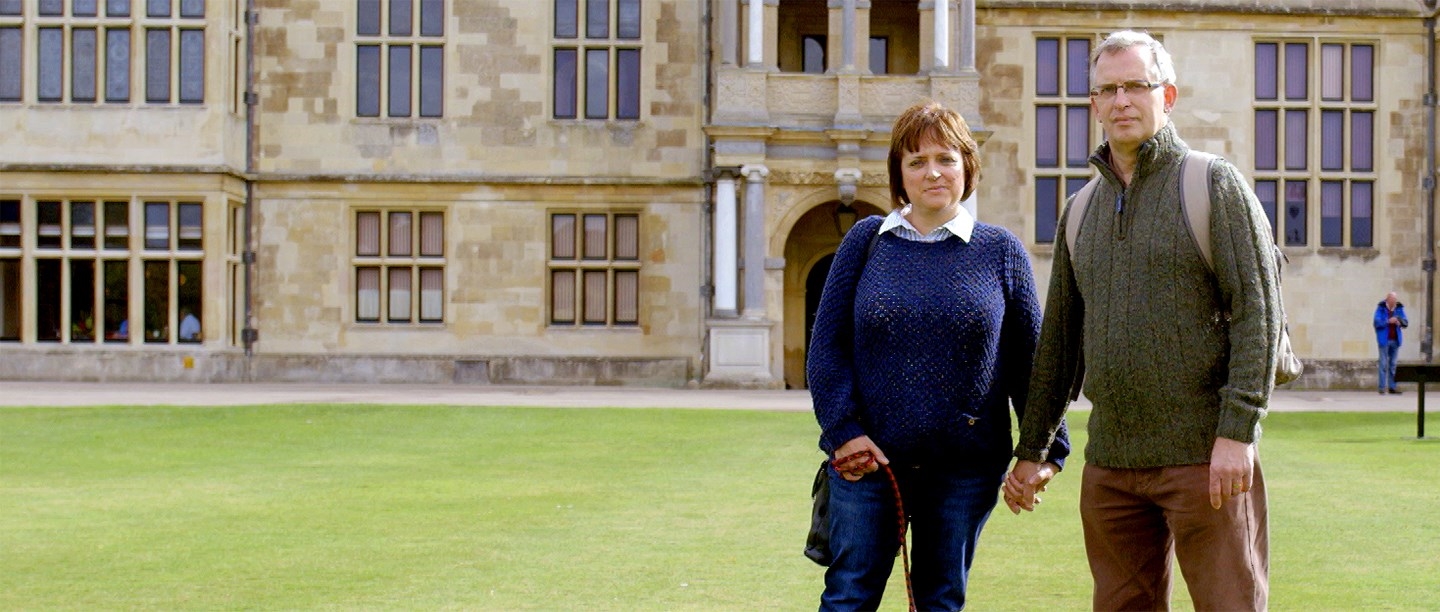 New members: Join the family
Whether you're indulging a passion for history, or looking for great days out with the kids – find out how you can get the most out of your new membership with stories from longstanding English Heritage Members.
Making the most of Family Membership
Meet the partridge family
We meet English Heritage Member Tamsin Partridge, along with her husband Jon, son Harry and dog Buddy, on a family day out at Kenilworth Castle and Elizabethan Garden in Warwickshire, to discover what keeps them coming back to this palace 'fit for a queen.'
"Following a young child around in these properties is good fun because you can see how much enjoyment they get from these old buildings," she explains. "Harry's grown up going to these properties."
"I've seen my son running up and down turrets, looking out through the slit windows, exploring here, there and everywhere and imagining what it would have been like in its heyday."
"As a family Member since 2010, I've found that English Heritage offers great value for money and the opportunity for our family to enjoy history together: The biggest enjoyment is to be with my family and to be able to relax because you don't have to worry about being precious with the surroundings."
"When you go on holiday you expect to spend a fair amount of money going off to different attractions, but this is all included in your membership, which is fantastic."
Explore Kenilworth Castle
Highlights of 18 years of Joint Membership
Maria and Nick Broad
We join English Heritage Members Maria and Nick Broad, along with dog Gizmo, on a day out at Audley End House and Gardens in Essex, to find out what made them fall in love with this opulent Jacobean mansion house over 18 years ago – and what keeps them coming back every year.
"Audley End is a perfect property that looks out over this expanse of water," says Maria. "It's amazing how much you can learn from the people here."
"There always seem to be falconry displays and other events and you can't beat having a picnic in such a stunning location - the backdrop is just wonderful. It's one of the first places we visited and it's always changing. It's a place I will never tire of visiting."
"Without organisations like English Heritage, I really think we would have lost these sites and the history of our country. It brings history alive and plays such an important role in preserving our historic sites."
Visit Audley End
Indulging a passion for History
Explore Stonehenge with Thomas Taylor
Thomas Taylor, 24, has been an English Heritage Member since 2013. We catch up with him at Stonehenge in Wiltshire to find out what he enjoys about being a Member and how it has helped to fuel his life-long passion for England's history.
"My fascination with history comes from a broad range of places," he says. "History really does run through me. What motivated me to join English Heritage most was the wide range of sites that you could go and visit, whether it's a small little Roman temple to some of the great big sites like Stonehenge and Whitby Abbey. They've all got a story to tell."
"The fact that you can visit the very places where people used to go about their lives is what attracts me to English Heritage's sites."
"You're actually there physically amongst where people used to pray or people used to farm, you can get a perspective of what it was like and actually stand where they used to stand all those years ago."
"I'm so passionate about the nation's past and what stories it tells, and what we can learn from it today."
Discover Stonehenge