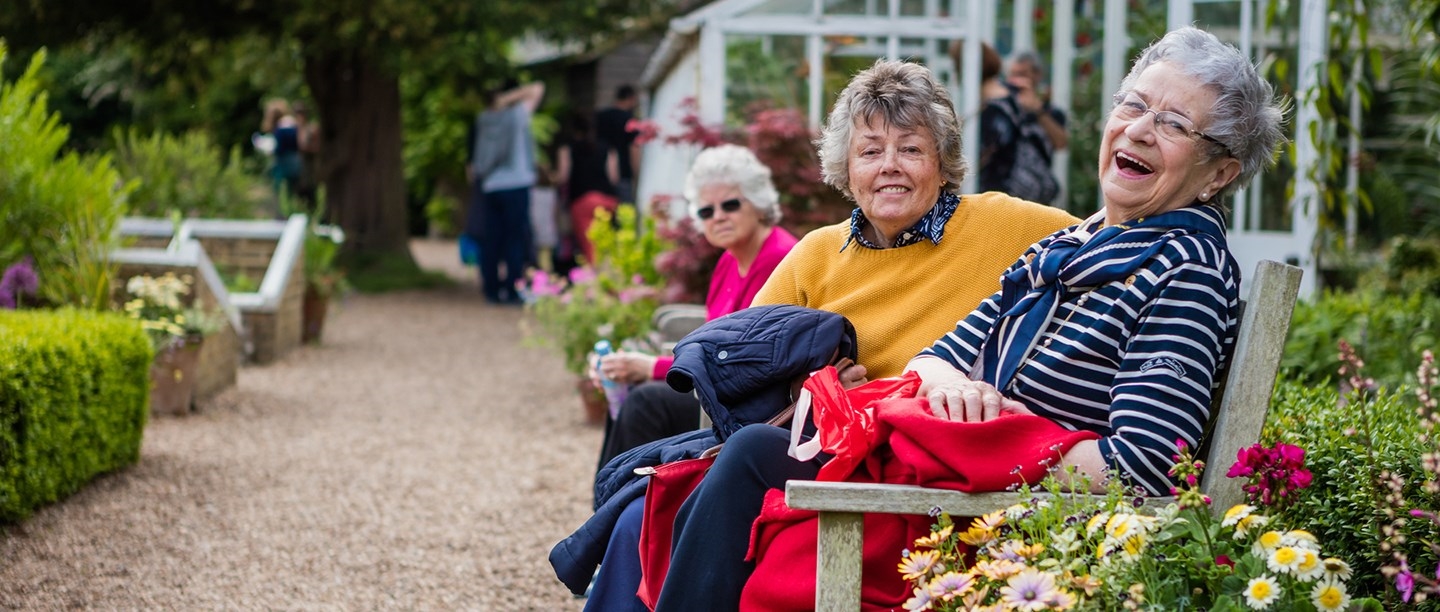 New members: Get Going
Once your membership cards have arrived, you have everything you need to get going.
Plan your adventure now; start exploring the wonderful stories waiting to be discovered at our properties, and visit your Members' Area to see personalised inspiration for days out.
Explore your new membership
Get off to a great start by registering your account for the Members' Area section of our website, where you can discover recommendations and inspiration for days out, and exclusive Members' articles and videos – plus see a gallery of places you've visited so far, and create your own wishlist of places to go next.
All you need to register is your individual membership number (on the back of your membership card) and an email address unique to your account.
REGISTER YOUR MEMBERS' AREA ACCOUNT
Inside your Members' Area
Exclusive members' content
Once you've logged in, you'll find some memories we've created specially for you showing the wonderful places you've visited, as well as inspiration for more exciting days out near you.
You can start planning ahead by adding your favourite properties, events, holiday cottages, and even venues for a wedding or party, to your own wish list.
You'll also be able to enjoy exclusive articles, videos and quizzes – created specially for our Members – in our online Members' Magazine.
If you need any help geting started with your Members' Area, please visit our help page.
Visit Members' Area Help
Manage your membership
If you need to make changes to your details or membership category, renew your membership, or order a replacement card - you can get in touch via our quick online forms.
You can also find out more about signing up for Gift Aid, and subscribe to our fortnightly Members' E-newsletter to stay up-to-date with the latest news and events in your area.
Visit manage my membership
Special members' events
As an English Heritage Member you can delve far deeper into our sites and other historic places around the country as our experts invite you behind the scenes.
Enjoy exploring after hours, handling original artefacts, or hearing exclusive insights on specialist walking tours of restricted-access areas.
With more than 200 Members-only events on throughout the year, across the country, it's just one more way to make the most of your membership with us.
Browse Members' events
Members' Rewards
From award-winning theatrical extravaganzas and discounts at your favourite retailers, to best-selling subscriptions and exciting family days out: take advantage of our Members' Rewards, specially selected for you.
See what's on offer
Gift aid your membership
Thank you again for your support. You can help even more – at no extra cost to you – by signing up to Gift Aid your membership.
If you sign up today it will mean we can reclaim tax paid on your membership or donations, giving us an extra 25p for every £1, at no cost to you.
Registering is easy, and it only takes a few minutes to fill in our online form. To find out more about the scheme read our Gift Aid FAQs.
Sign up for Gift Aid