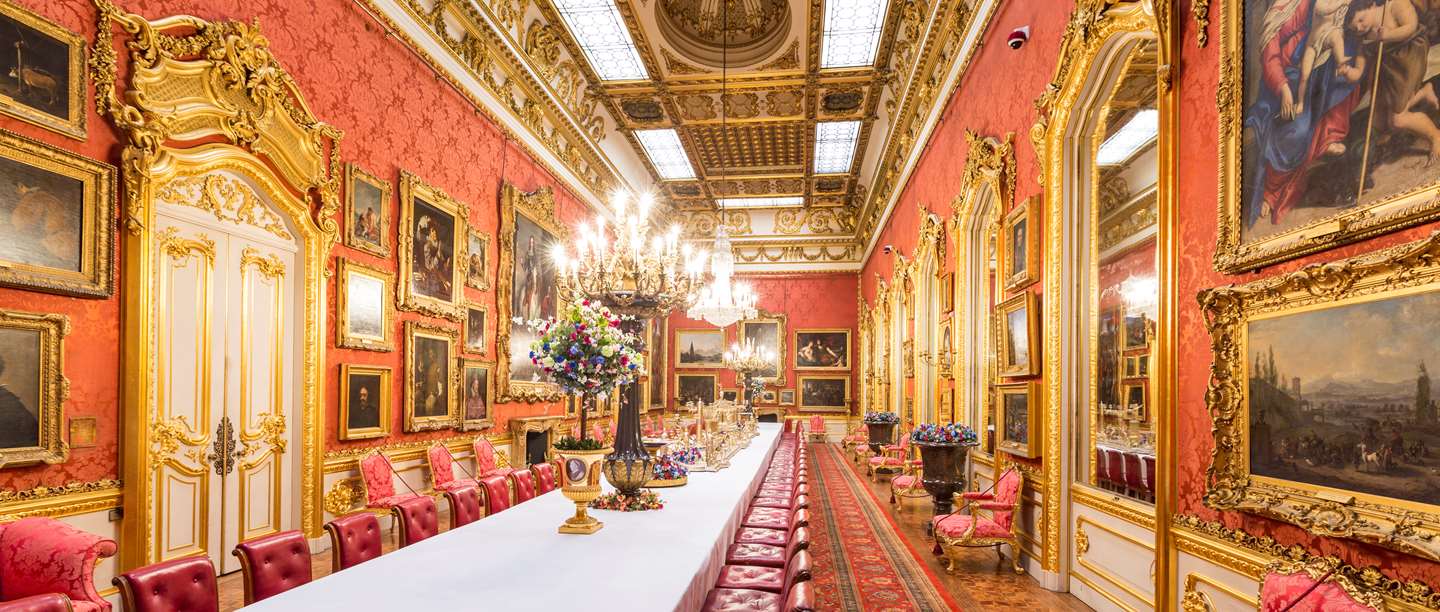 Schools
'Number One London' is a Regency masterpiece, a political seat, a metropolitan mansion, a treasure trove of artwork and artefacts, a home. Apsley House is a central London landmark boasting diverse learning opportunities and offers a unique insight into aristocratic life in Regency London.
Curriculum links
Support your teaching in a fun and engaging way, with a visit to Apsley House
KS1 History: Significant historical events, people and places in your own locality
KS1-2 Language & Literacy
KS2 History

:

Study of an aspect or theme in British history that extends pupils' chronological knowledge beyond 1066
KS2-3 History: A local history study
KS1-4 Art & Design
KS3 History: Ideas, political power, industry and Empire: Britain 1745-1901
Free Self-Led Visits
The home of the first Duke of Wellington and his descendants, Apsley House offers a unique learning experience for school groups. The house and its stunning interiors provides a unique insight into Regency aristocratic life in London, whilst the artwork and artefacts reveal the clash of Empires which helped define modern Europe at the Battle of Waterloo. Use one of our free Apsley House Classroom Kits themed around the Battle of Waterloo to help you make the most out of your visit. See the resources section below for more information.
Enquire now
Plan Your Trip
We have a wide range of materials to support your visit and make school trip planning easy. Download our free resources to help you make the most out of your visit and create unique learning experiences before, during and after your trip.
We also offer free planning visits for group leaders once you have made a booking. Our Education Booking Team is on hand to advise and help you create the best possible school trip to suit your needs and area of study.
Facilities

PARKING: No parking available on site but there are excellent transport links nearby, including Hyde Park Corner Underground and several bus stops
SHOP: On-site gift shop selling a range of items
TOILETS: Toilet facilities are available in the house. Please note, the house does not have disabled toilets
EDUCATION ROOM: Available offering bag storage
Learning Resources

This pack will help teachers take their class on an interactive tour of Apsley House. Use this resource before and during your visit to help pupils get the most out of their learning. It includes notes and answers for teachers, plus a house floor plan and A5 pupil activity booklet.
How To Book

0370 333 0606

Education opening times

January to March: Saturday and Sunday 10.00 – 16.00
April to October: Wednesday to Sunday 10.00 – 17.00
November: Wednesday to Sunday 10.00 – 16.00
December 1 – 22: Wednesday to Sunday 10.00 – 16.00