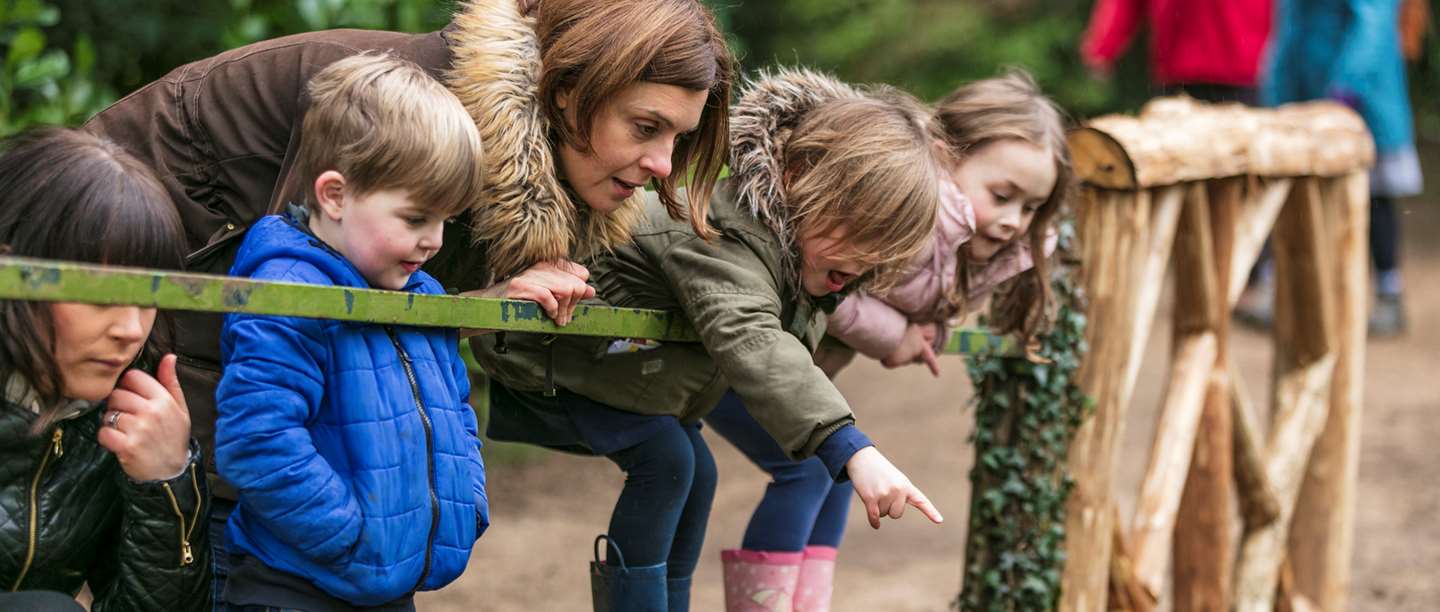 Family Days out at Audley End
Audley End is one of the greatest sights of East Anglia - a spectacular stately home set in an outstanding park. There is so much to see and do here for fun-filled family day out. Explore life below stairs in the service wing and meet the horses in the stable yard.
Discover the gorgeous gardens and have fun in the children's play area. Relax in one of our two tearooms and meet Victorian characters as you explore, on certain days throughout the year.
Nursery and Service Wing
The house and the service wing tell the stories of life above and below stairs in a great house in Victorian England. You can see how the Braybrooke children would have lived in their suite of rooms in the nursery. Meet Miss Dormer the governess, play with Victorian toys and dress up as a Victorian child.
Downstairs in the service wing you see how many more families would have lived – in domestic service. See how different daily household tasks were over a hundred years ago - how clothes were cleaned and food was prepared and stored. You can even meet Mrs Crocombe, Audley End's cook, and other kitchen servants on special days throughout the year.
Stables and Playground
Trot over to the stable yard and meet our magnificent resident horses. Watch them being fed, groomed and exercised, and meet the stable groom. Explore the fascinating exhibition about estate life in the stables, and try on more dressing up clothes.
Run over to the playground where children will love climbing, swinging and rocking, while parents and grandparents relax with tea and cake in the Cart Yard Café. The wooden play area was inspired by the property and includes its very own mansion to climb and wooden horses to ride.
You and your family can also spend time exploring the beautiful grounds and gardens that make up the Audley End estate.
Fun events and relaxing cafés
Audley End has a busy programme of events throughout the year, which are perfect for a family day out. Over the Bank Holiday weekends, we hold a number of larger historic events with lots of fun and entertainment.
When you need a rest from all that fun you can sit back with a cup of coffee and a sandwich or slice of cake in the Cart Yard Café next to the playground and Stable Yard. Or nearer the house, you can pop into the Servants' Hall Tea Room which provides light bites and teas.