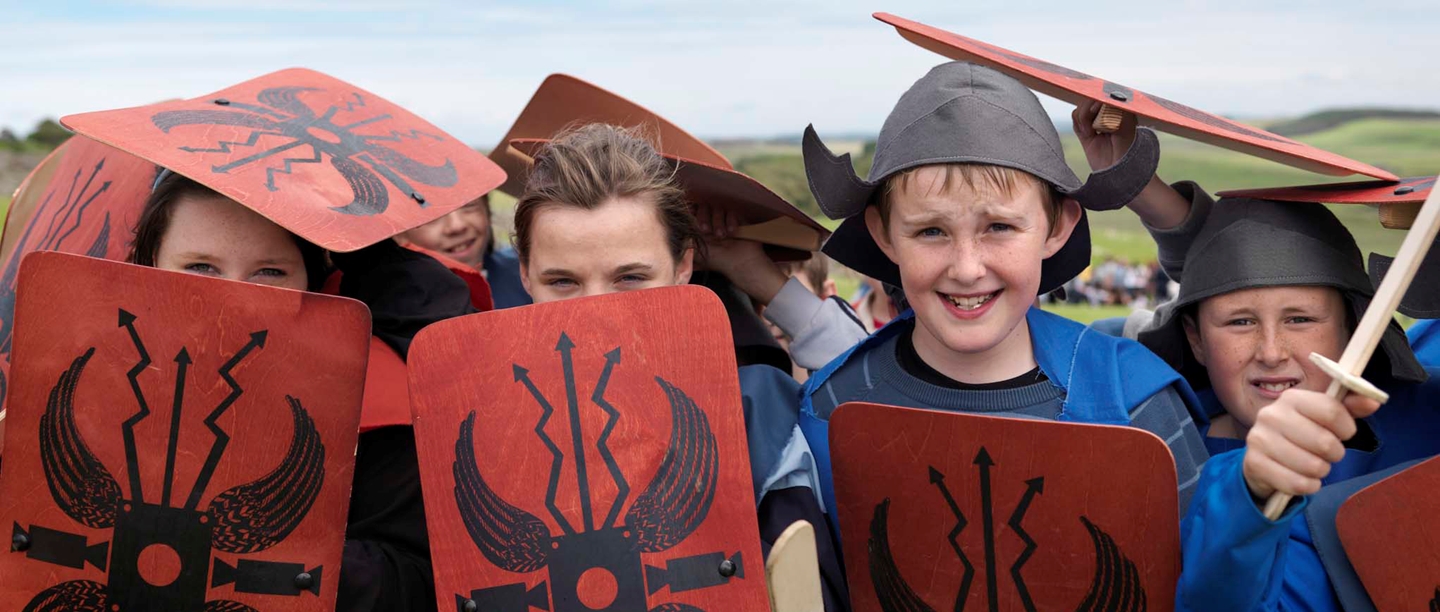 Schools
A school visit to Housesteads Roman Fort is a unique experience. Stood high on the wild Whin Sill escarpment, Housesteads is the most complete example of a Roman fort anywhere in Britain, but what was life like for the 800 soldiers based here? With a history that goes back almost 2,000 years, Housesteads can offer a great insight into what life was like in Roman Britain, with both free self-led visits and tours led by our experts available.
Curriculum links
A visit to Housesteads Roman Fort offers cross-curricular learning across numerous subjects in a fun and engaging way.
KS1 History: The national and global significance of Hadrian's Wall
KS1-3 History: A local history study
KS2 History: The Roman Empire and its impact on Britain; the 'Romanisation' of Britain and the impact of technology, culture and beliefs
KS3 History: a study of an aspect or site in local history dating from a period before 1066
Free Self-led Visits
We offer free entry to qualifying learning groups. Book a free education visit and lead your own visit in your own way. We have plenty of online resources available to download and use in the classroom before, during and after your visit. Please see the resources section below.
Enquire now
Expert-led Discovery Visits
Inspire and engage your students on an expert-led Discovery Visit. Our sessions have been specifically designed to meet the needs of different groups across the key stages and provide students with a fun and informative understanding of Roman life.
Our Discovery Visits have been adapted to follow health and safety guidelines and will still offer your students a quality and fun learning experience.
FIND OUT MORE
Plan your trip
We have a wide range of materials to support your visit and make school trip planning easy. You can find all our site-specific information and tools below, and for Covid-19 risk assessments and measures we've got in place please visit our what to expect page.
Download our free resources to help you make the most out of your visit and create unique learning experiences before, during and after your trip. We also offer free planning visits for group leaders once you have made a booking. Visit our bookings page to start planning your trip!