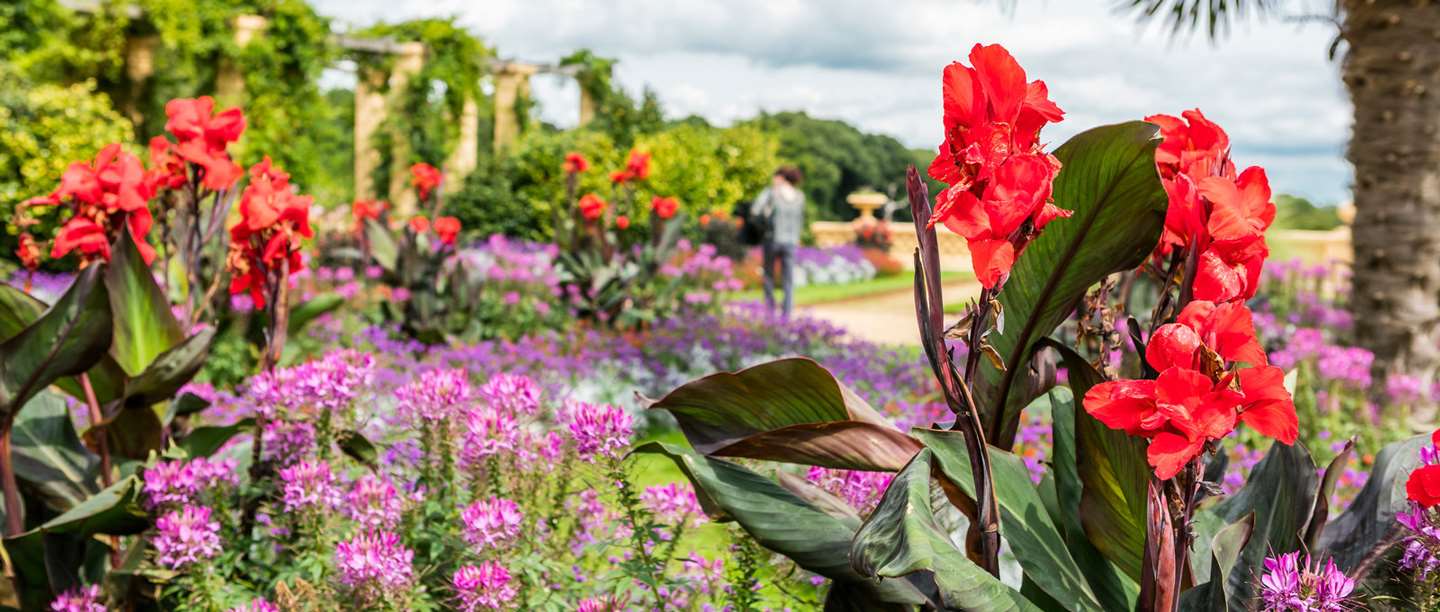 Member recommendations
Which site has the best garden, and why?
1: Belsay Hall, Castle and Gardens, Northumberland
Twenty acres of outstanding gardens make a wonderful setting for a succession of fascinating buildings. Explore Sir Charles' Monck's romantic Quarry Garden as well as the Winter Garden, Yew Garden and Magnolia Terrace. One Member said that Belsay is 'Wild yet contained. I remember watching Tosca there over 30 year ago with our children.'
Book your visit today
2: Osborne, Isle of Wight
Osborne's colourful grounds, including the lavishly restored lower terrace, are feast for the senses and the perfect place to see what life was like for Queen Victoria and her family away from the hustle and bustle of London. 'I love the rows of wheelbarrows and the potting shed that belonged to Victoria's children,' said one of our Members.
Book your visit today
3: Walmer Castle and Gardens, Kent
'Beautifully laid out and just lovely to wander around' is how one Member describes Walmer Castle and Gardens – and it's difficult to argue with that. Situated on the Kent coastline, this Tudor fort turned stately home boasts immensely varied grounds, from the fully working kitchen garden to the recently renovated Glen, originally envisaged by William Pitt the Younger.
Book your visit today
4: Audley End House and Gardens, Essex
Audley End's gardens have 'so much variety and the walled gardens are fascinating,' according to one Member. The vast grounds that surround the noble Jacobean mansion were famously remodelled by Lancelot 'Capability' Brown and offer many delights, from the walk up to Temple of Concord to the bountiful Kitchen Garden.
Book your visit today
5: Witley Court and Gardens, Worcestershire
'An amazing ruin with beautiful, expansive gardens [which] have everything: wild areas, flower beds, lawns and of course the fountain.' That's an apt description by one of our Members of the treats that lie in store with a visit to Witley Court and Gardens. Whether admiring the legendary Perseus and Andromeda fountain, enjoying the formal gardens and woodland walks, or adventuring on the wilderness play area, you'll find something for all the family at this stunning site.
Book your visit today