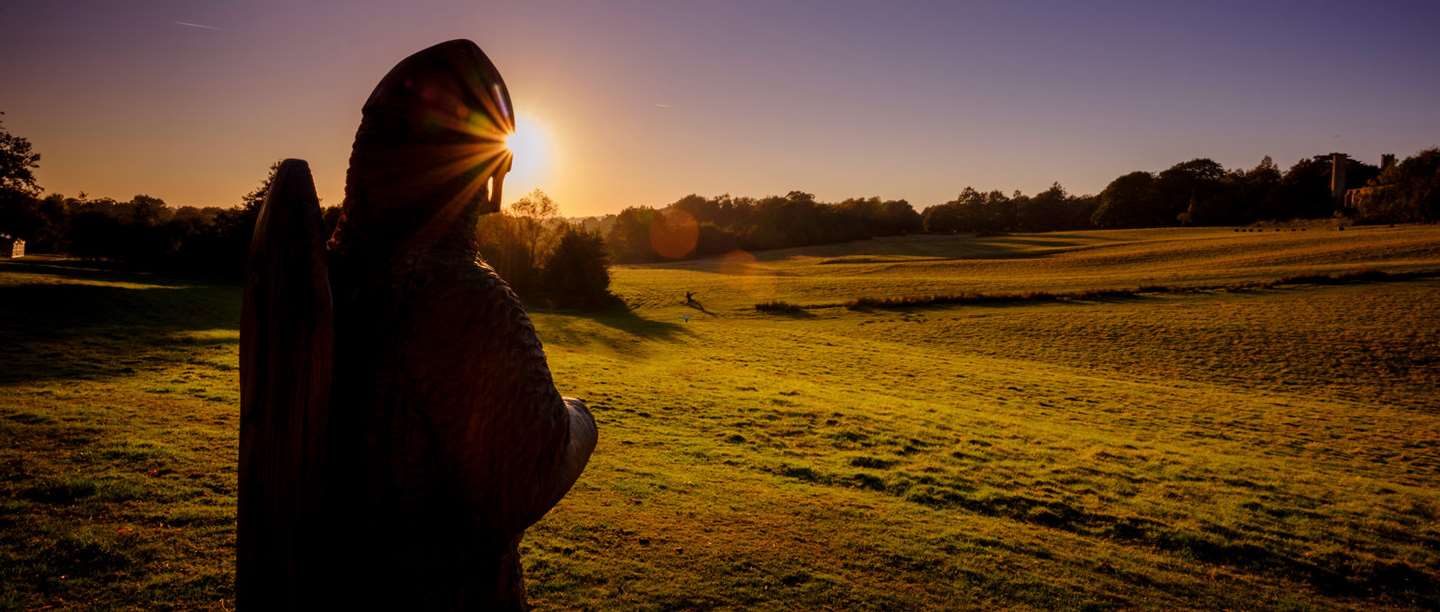 Member recommendations
Which sites do you love walking around the most?
Whatever the season, our sites are beautiful and inspiring places to explore on foot. We asked our Members which sites are their favourite to enjoy a walk around. You can see the top five below, although honourable mentions must also go to Barnard Castle in County Durham, Tintagel Castle in Cornwall, Dunstanburgh Castle in Northumberland and Wrest Park in Bedfordshire.
Did your favourite make it onto the list?
Find how to book a visit
1: Audley End House and Gardens, Essex
'I never get tired of the sweeping views over the surrounding countryside,' said one Member about Audley End – and neither do we! Whether strolling through the parterres or striding up the hill to the Temple of Concord, you'll find plenty of beautiful space to explore at Audley End. Don't forget to amble beside the River Cam and see organic fruit, vegetables and herbs ripening within the peaceful walled kitchen garden.
Book your visit today
2: Dover Castle, Kent
Dover Castle offers 'so much to see and learn' as well as 'magnificent views over the Channel towards France', it's easy to see why it is considered 'the Key to England'. Whether exploring the Great Tower or embracing the sea air with a walk along the tops of the iconic cliffs, you'll discover 2,000 years of history at this world-famous fortress.
Book your visit today
3: Osborne, Isle of Wight
'I love wandering down to the beach and [along] Rhododendron Way.' That's why one of our Members voted for Queen Victoria and Prince Albert's palatial seaside holiday home. You can explore lavish Mediterranean-style gardens or stroll along the sandy beach enjoying stunning views of the Solent, just as Victoria and her royal family would have done.
Book your visit today
4: 1066 Battle of Hastings, Abbey and Battlefield, East Sussex
'So much history and a lovely walk to boot,' said one Member of 1066 Battle of Hastings, Abbey and Battlefield. And what an apt description that is! You can explore abbey ruins and head out onto our battlefield trail to find sculptures of Norman and Saxon soldiers to really get an insight into the renowned battle which has shaped English history.
Book your visit today
5: Stonehenge, Wiltshire
'It makes me feel humble,' says one Member although we are sure a visit to the world's most famous prehistoric site would leave anybody feeling similar. Surrounded by rolling Wiltshire countryside, the awe-inspiring stone circle has intrigued and inspired visitors for thousands of years and to this day offers an unforgettable experience.
Book your visit today