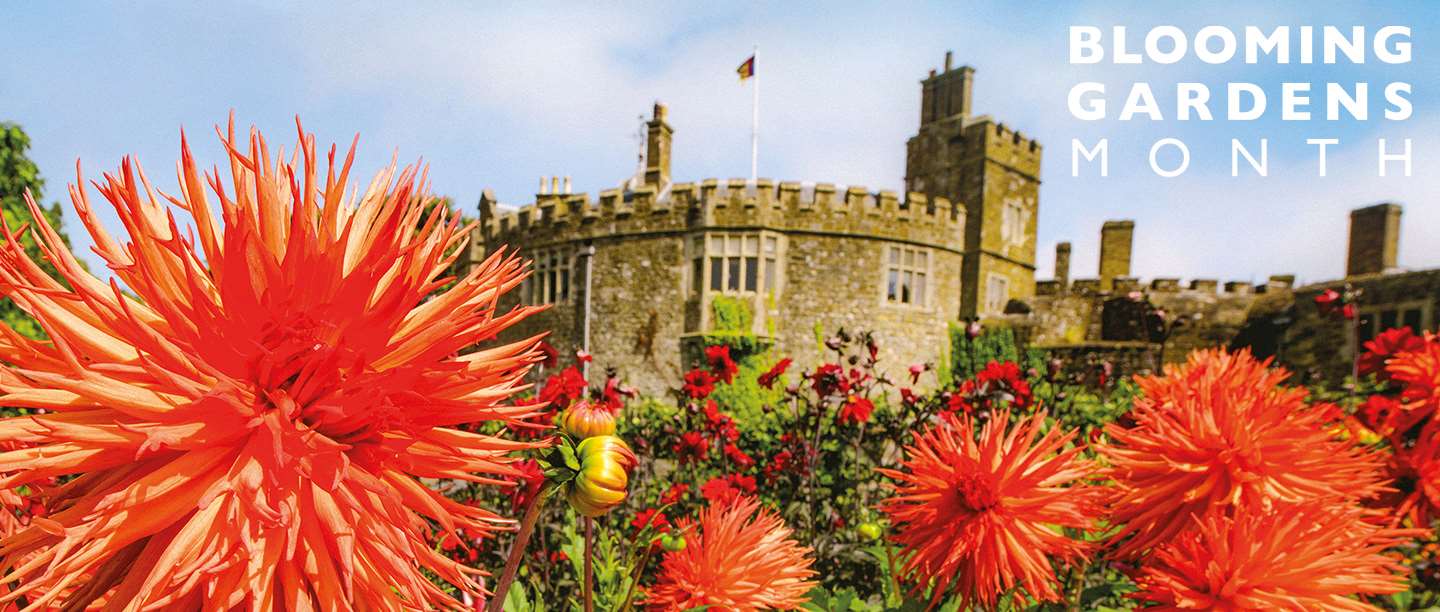 Historic Gardens
The historic gardens in our care are among the finest in the country. From sweeping parkland to pretty parterres, and from showstopping water features to shady woodland walks, these spectacular spaces offer fantastic days out in the places that made horticultural history.
With our gardens looking their best in the spring and summer months, and with a whole series of Blooming Gardens events to enjoy, there's never been a better time to start planning your next visit.
GARDENS TO VISIT
From rolling parkland and stunning vistas to elegant parterres and working kitchen gardens, we look after some of the most magnificent gardens in the country.
Event Highlights
Featuring talks from our expert garden teams, self-led tours of the gardens, plant sales, machinery displays of historical gardening equipment, and more.
Tips from our Historic Gardeners
Today we can benefit from the lessons learned hundreds of years ago, many of which have filtered in to the modern techniques adopted by the gardeners that continue to work on our historic estates.
Drawing inspiration from both the past and the present, our experts share their top tips for protecting your plants and produce at home.
Read our article
Perfect Parterres
Every year our gardeners and volunteers take on the epic work of planting our parterre gardens with unique spring and summer displays. They are a showcase for horticultural skill and taste, and are very labour intensive.
Read our article to find out more about the definition of a parterre, the history of parterre gardens and the historic sites where you can find them.
Find out more
Gardens through Time
From the Romans to the 20th century, use our timeline to trace the evolution of gardens in England and explore some of the distinctive features that help define each period of garden design.
View our Timeline
Behind the Scenes at our Historic Gardens
Caring for over 400 historic places covers everything from essential building repair works and restoring paintings, to planting historic gardens and keeping them blooming throughout the year. Go behind the scenes to find out more about the work that takes place in our historic gardens courtesy of our expert garden teams.
KITCHEN GARDEN: POT TO PLATE

Go behind-the-scenes at Walmer Castle's kitchen garden and discover how an expert team of gardeners, volunteers and kitchen staff grow and prepare delicious seasonal produce all year round.

Behind the Scenes at Belsay Hall and Castle

Go behind the scenes of the stunning 30-acre grade 1-listed gardens at Belsay, to discover how an expert team of gardeners and volunteers are honouring the original designs of Sir Charles Monck today.

Meet the Head Gardener: Down House

Discover how the Garden team keeps Darwin's science and inventive spirit alive at Down House, the challenges of caring for the different environments, and what makes it such a special place to visit.