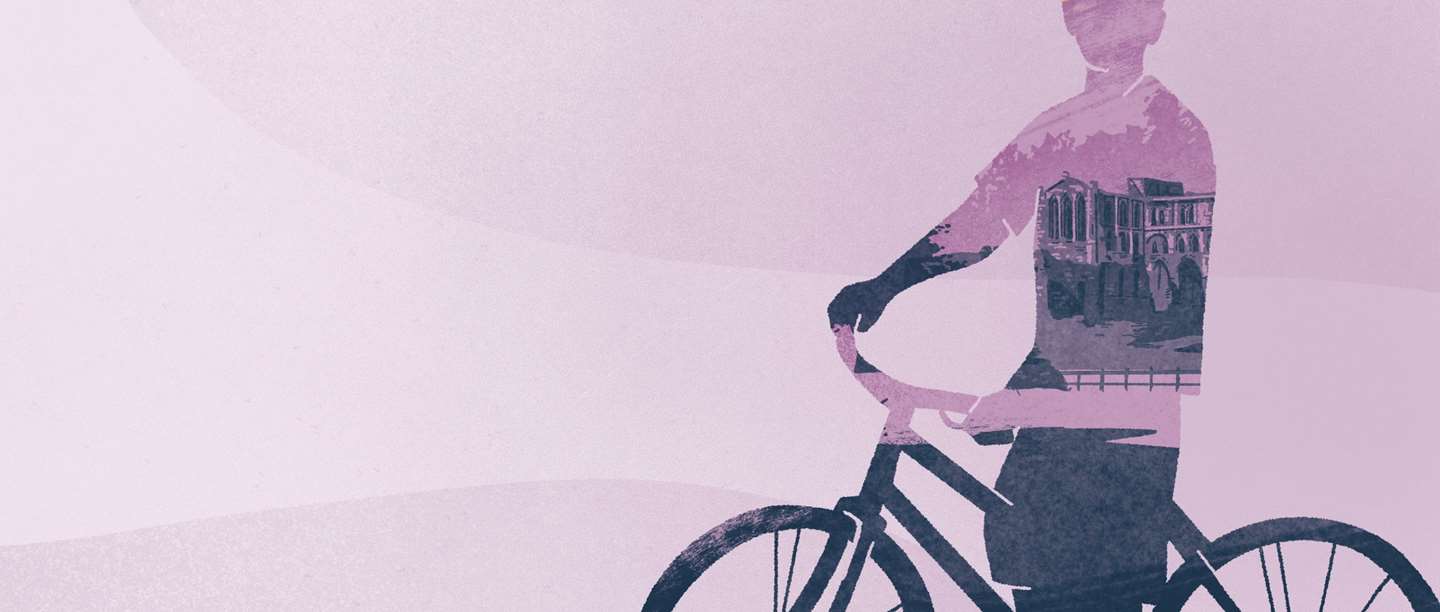 Cycling Guide: Rievaulx Abbey – Helmsley Castle
Hidden in the deep River Rye valley lies the tranquil ruins of Rievaulx Abbey, one of the first Cistercian abbeys to be founded in England in around 1130. The picturesque market town of Helmsley sits nearby, home to a fascinating castle over 900 years old that has evolved many times over the centuries.
This short cycling route offers a fun way to take in both sites in one day, complete with scenic views of North Yorkshire countryside as you roll downhill toward Helmsley. If you'd prefer to travel by foot, take a look at our scenic walking route from Helmsley Castle to Rievaulx Abbey.
Please check the individual site pages below for the latest information regarding facilities and opening hours.
KEY INFO
DISTANCE – Approximately 3 miles (5 km) one way, or 6 miles (10 km) with a return trip.
TIME – 20-30 minutes one way, or an hour with a return trip.
TERRAIN – Starting at Rievaulx Abbey, there is an initial half mile uphill climb on a leafy country road followed by a 2 mile downhill stretch on a single, paved road (B1257).
DIFFICULTY – Intermediate/Family. A short, relatively simple route to navigate but prior road cycling experience is recommended.
EXPLORE RIEVAULX ABBEY

Rievaulx Abbey is the perfect choice for a peaceful day out, with its extensive ruins and fascinating museum in a secluded North York Moors valley.

EXPLORE HELMSLEY CASTLE

Unlock 900 years of life at Helmsley Castle, an essential site for any visitor to the market town of Helmsley in the North York Moors National Park.

Members do more

Join today and enjoy unlimited access to hundreds of historic places, for yourself and up to 6 children.
The Route
START
RIEVAULX ABBEY
This route starts with the tranquility of one of England's most powerful Cistercian monasteries: Rievaulx Abbey. Wander the extensive ruins and take in the stunning views from our new visitor centre and tearoom, which serves hot and cold drinks and a selection of hot and cold meals using locally sourced ingredients.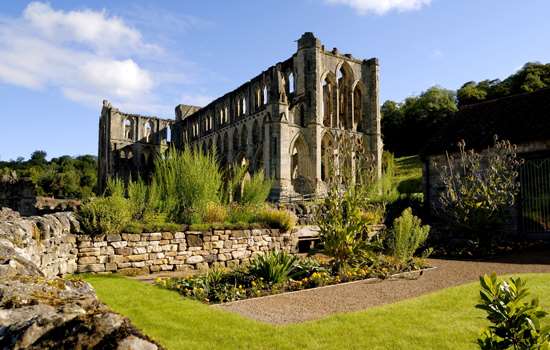 0.1 MILES | 0.2 KM
LEAVE CAR PARK, TURN RIGHT
Leave the Rievaulx Abbey car park and turn right on to Rievaulx Bank. This winding road comes with a couple of 16% uphill sections but it offers great views of the abbey, cottage garden and wider vista. Carry on past the Methodist Church / Arden Lane and follow the tree-lined road to the top where you'll come to a T-junction.