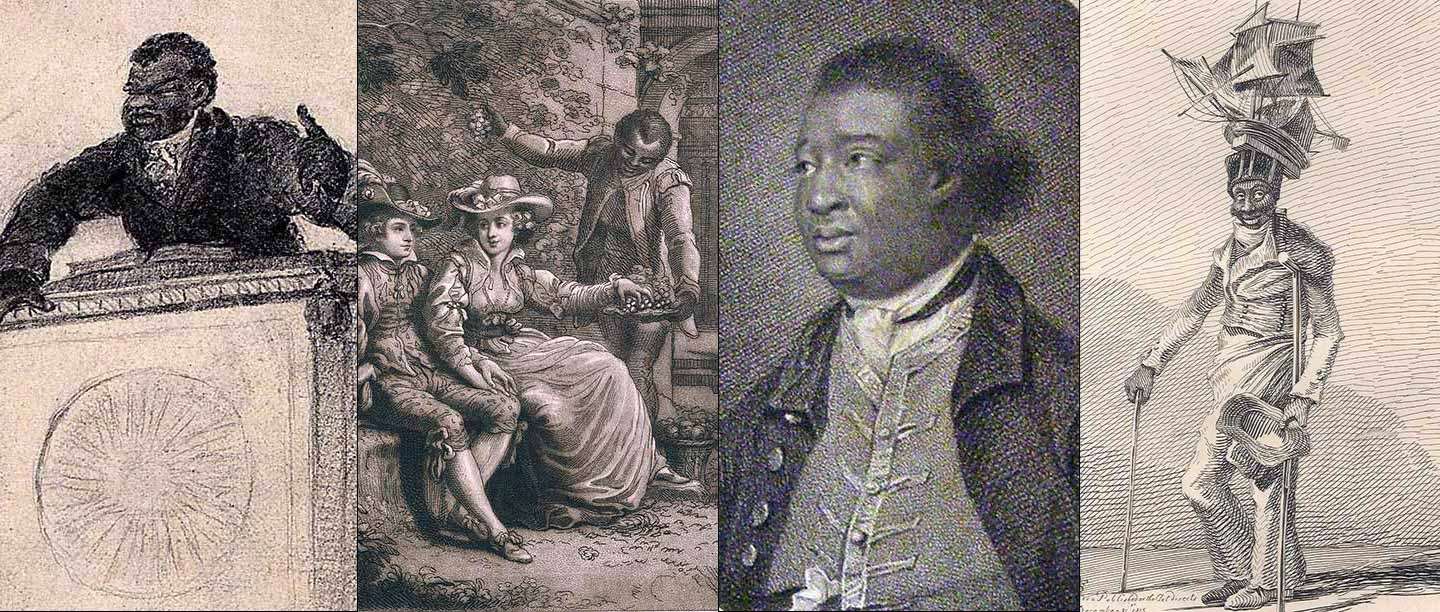 Learn: Black Lives in Britain
The story of black lives in Britain is long, varied and complex. To help you chart the story of black Britons, we've brought together experiences from across our sites to share with you.
From England's northern frontier at Hadrian's Wall, to Georgian country houses, we're highlighting the stories of remarkable black figures in English history linked with our historic places.
We're committed to telling the story of England in full and know we have much more to do. We'll be continuing to update our online resources as we find out more about these rich and diverse stories.
Get involved by doing your own research, trying some of our suggested activities, and enjoying our selection of videos and podcasts.
Life on the Roman Frontier
The communities that travelled to Hadrian's Wall from across the Roman Empire were many and diverse.
Rome's Empire included areas of northern Africa and some people from these areas eventually settled in Britain. As well as these communities, Rome's African-born emperor, Septimus Severus (AD 145–211), travelled to Britain in AD 208. He strengthened Hadrian's Wall and reoccupied the Antonine Wall with a view to expanding his empire.
Septimus Severus invaded Caledonia (modern-day Scotland) in AD 209 with the intention of conquering it. This attempt to expand his empire was unsuccessful due to his death from an infectious disease in 211.
Hear more about life on Hadrian's Wall by listening to the English Heritage Podcast.
Listen to The English Heritage Podcast
James Chappell, servant at Kirby Hall
During the Tudor and Stuart periods an increasing number of black Britons were enslaved in wealthy households. At this time, black servants were seen as status symbols, and their experiences and legal statuses varied enormously. Some lived comfortably and others were put on display as living ornaments.
James Chappell was an enslaved servant at Kirby Hall from 1672, when he was 15 years old. He saved the owner, Sir Christopher Hatton, and his daughters from an explosion and was rewarded with money and his freedom on Sir Christopher's death in 1706. With the £21 a year he had been gifted, James was able to live as a free man with his wife, and set up home in the local area.
By the 18th century, domestic service was the biggest employment sector for both white and black people in Britain. However, it's unlikely that the majority of black servants would have been paid or able to leave their employer voluntarily.
We're currently undertaking a research project on James Chappell to find out more about his story. Could you be a researcher? Try finding out more about the stories of black figures in your local area.
Marble Hill and the Transatlantic Slave Trade
Links between wealthy British families and the transatlantic slave trade are often very complex and reflect the intricacies of British imperialism that are still being felt today.
Henrietta Howard was a remarkable figure in the 18th century who had risen to prominance at George II's court, escaped an unhappy marriage, and set up a home for herself in Richmond, despite her status as a woman and her profound hearing impairment.
While there is no evidence to suggest that Henrietta owned enslaved Africans herself, she is known to have held investments in the French Compagnie des Indes and the South Sea Company, which both participated heavily in the transatlantic slave trade. When she left court in 1722, George II gifted Henrietta a generous financial settlement which included £11,500 of stocks, 70% of which was shares in the South Sea Company. This money financed the acquisition of land and the building of her house at Marble Hill.
Dido Belle, a mixed-race aristocrat
Dido Belle was the great-niece of Lord Mansfield, the Lord Chief Justice, and lived with the Mansfields at Kenwood. It was unusual in the 18th century for someone of dual heritage with unmarried parents, like Dido, to be accepted into a wealthy British family. Although her position in the household is unclear, we know she was treated as a lady rather than a servant.
Dido was taught to read and write, play music, and practice other social skills like aristocratic women of her time. She also ran the dairy and poultry yard at Kenwood which was also a fashionable pastime for aristocratic ladies.
Uncover the story of Dido Belle with our activities and videos and discover more about her life at Kenwood.
Meet the People of Kenwood (KS2-KS3) - Kenwood Teachers' Kit

Explore contemporary sources to find out more about Dido Belle and other key people who lived at Kenwood.

Lady Elizabeth and Dido Belle Sources - Kenwood Teachers' Kit

Discover contemporary sources referencing Dido and her cousin Elizabeth to better understand Dido's unique place in the Mansfield household.

An Interview with Dido Belle

We sent young English Heritage Members to Kenwood to learn more about Dido Belle, the daughter of Royal Navy officer Sir John Lindsay and an enslaved African called Maria Belle.

Dido Elizabeth Belle

Read our full history of Dido Belle to learn more about her family and life at Kenwood.

Kenwood: The Story of Dido Elizabeth Belle

Who was Dido Elizabeth Belle? We take a trip to Kenwood to chart her story.

History of Kenwood

Find out more about the history of Kenwood and its inhabitants.
Prisoners of War at Portchester Castle
During the Napoleonic Wars, Portchester Castle was used as a prison housing thousands of prisoners of war. In October 1796, a fleet of ships from the Caribbean carrying over 2,500 prisoners of war, who were mostly black or mixed-race, began to dock in Portsmouth Harbour. By the end of the month almost all of them were living at Portchester Castle.
Explore the story of the Caribbean prisoners of war at Portchester Castle through our activities and articles. You can also hear more about this story in our Speaking with Shadows podcast.
Listen to the Speaking with Shadows podcast
Sarah Forbes Bonetta, Queen Victoria's Goddaughter
Sarah Forbes Bonetta was an African princess who had been orphaned and sold into slavery in Africa in 1848 at the age of 5. She was rescued and brought to England by Captain Frederick Forbes of HMS Bonetta.
Sarah met Queen Victoria in 1850. The queen was impressed by Sarah's intelligence and arranged to have her brought up as her goddaughter within the English middle class. She was treated as a guest at Queen Victoria's houses, including Osborne, and was invited there to attend Princess Alice's wedding in January 1862.
That year, Sarah was given permission by the queen to marry and later had three children: Victoria, Arthur and Stella. Her daughter Victoria was also a goddaughter of Queen Victoria and spent time at Osborne.
Celebrating London's Black History
From musicians to politicians, discover some of the pioneering black figures whose achievements are celebrated with London's blue plaques.
Find out more about London's Black History