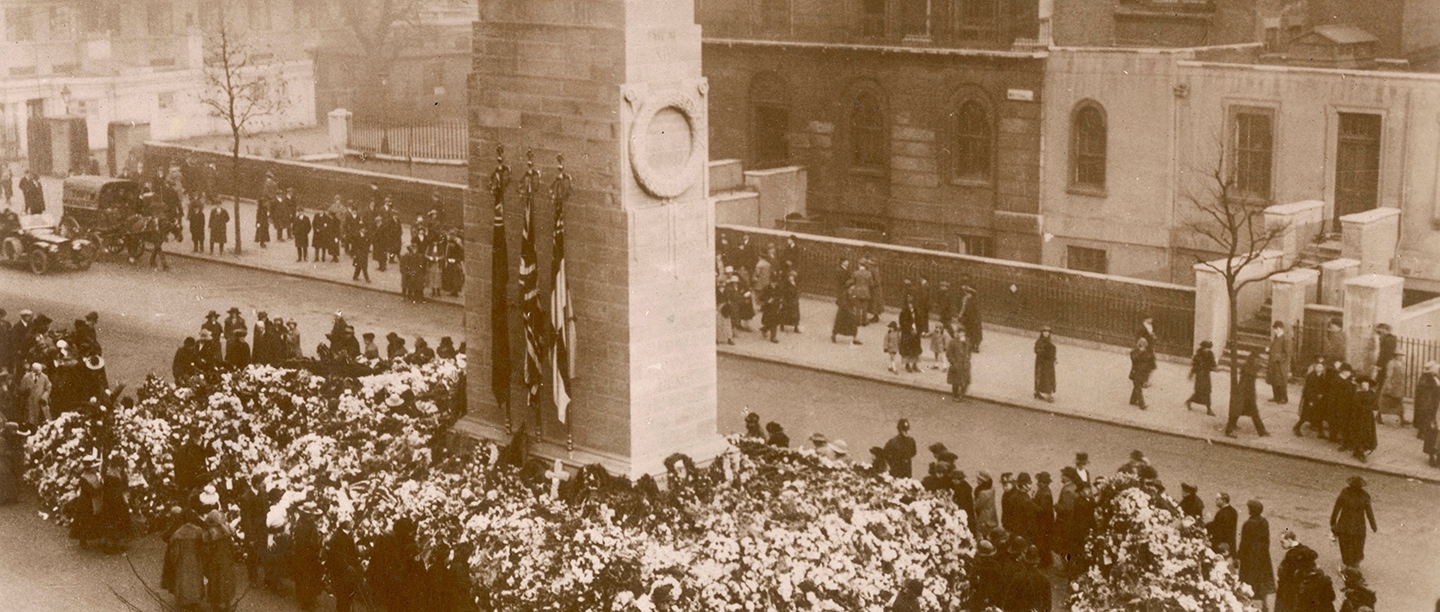 Armistice Centenary 2018
The First World War came to an end at 11am on 11 November 1918. Around ten million soldiers were killed during the conflict, including one million members of the British Armed Forces, and many more were wounded. Vast numbers of civilians also died during the war.
The effects of the war were felt across the country, including at many of the places in our care. On the centenary of the Armistice, discover the stories of these places and of the people whose lives were changed by the war forever.
Remembering the First World War
Our historians, along with Findmypast, have unearthed stories of men who spent time at our sites during the war.
SERGEANT JOHN ROBERT MCMELLON

Sergeant John Robert McMellon stayed at Wrest Park for a few weeks before going elsewhere to convalesce then returning to the front line.

John Glasson Thomas

John Glasson Thomas was an accomplished trainer of recruits, and organiser, at Pendennis Castle, rising from Private to Battery Quartermaster Sergeant.

Auberon Herbert

Auberon Herbert, 8th Baron Lucas, and his sister, Nan, opened their doors at Wrest Park to injured soldiers in 1914. He also served with distinction during the First World War.
English Heritage properties with First World War history
English Heritage cares for hundreds of blue plaques that commemorate notable people who lived and worked in London, including some who left their mark on the country during the First World War.
Plaques for women
English Heritage is calling on the public to nominate more notable women from history for London blue plaques. We want more blue plaques for women but we need your help.
Who do you think deserves a plaque? Has she made a great and lasting impact on society? Has she been dead for more than 20 years? And does the London building in which she lived or worked still stand? If the answer is "yes" we want to hear from you.
Propose a plaque
Discover more stories
If you're a member, you can read more stories in the October Members' Magazine about the role some of our sites played during the First World War.
Read the Members' Magazine