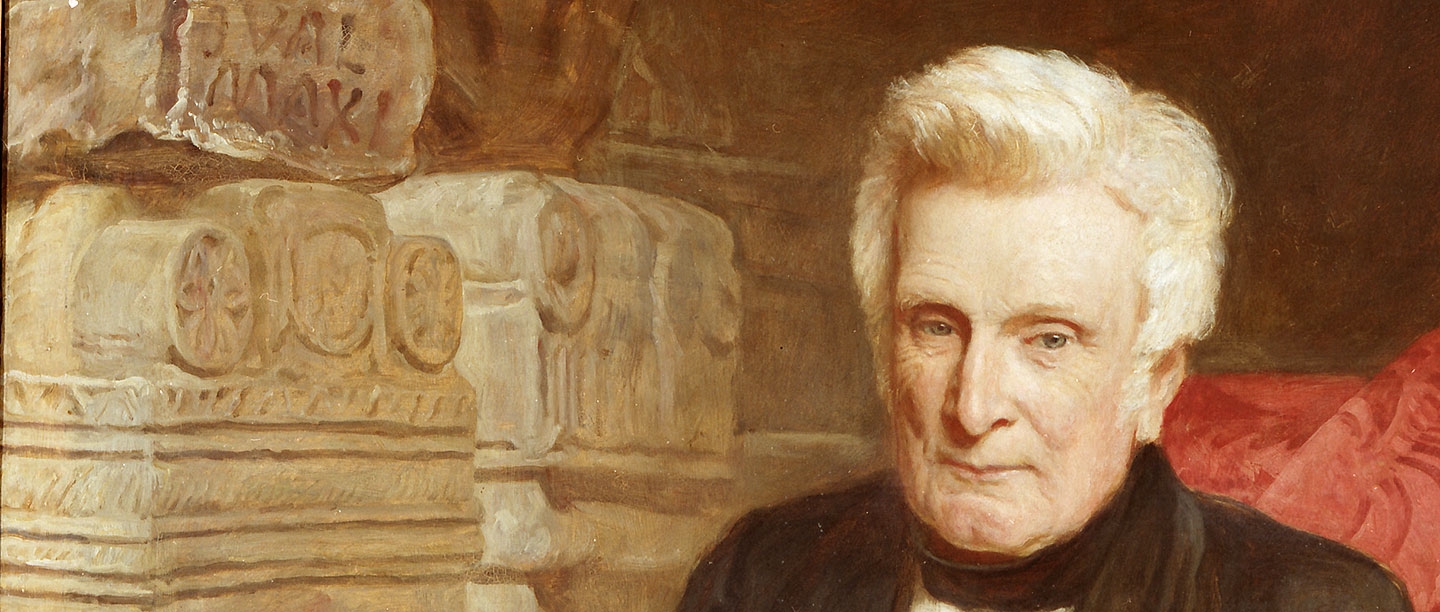 Chesters Roman Fort Collection Highlights
The Clayton Collection at Chesters is made up of Roman finds from multiple forts, milecastles and turrets along Hadrian's Wall. John Clayton (1792–1890) inherited the fort of Chesters in 1832 and by the time he died he owned five forts and around 20 miles of Hadrian's Wall. Excavating every year for almost 50 years, he uncovered many hugely significant finds, as well as enhancing our understanding of the construction of Hadrian's Wall.
The most famous group of material is the wide range of inscriptions and sculpture, in particular the religious material, with many deities and religions represented. Certain finds are internationally important, such as the Coventina's Well material, found in 1876 by the fort of Carrawburgh. However, the collection also holds many hidden gems, such as painted wall plaster from Chesters, delicate glasswork and intriguing graffiti.
The collection is displayed in Chesters Museum, which was built in 1895 to house the material and has been open to the public since 1896. It is owned by the Trustees of the Clayton Collection but managed and cared for by English Heritage.
Top image: Detail from one of only three known portraits of John Clayton (1792–1890). He was the town clerk of Newcastle, the head of a large law firm and a keen antiquarian, and grew up at Chesters, with the fort in his front garden.