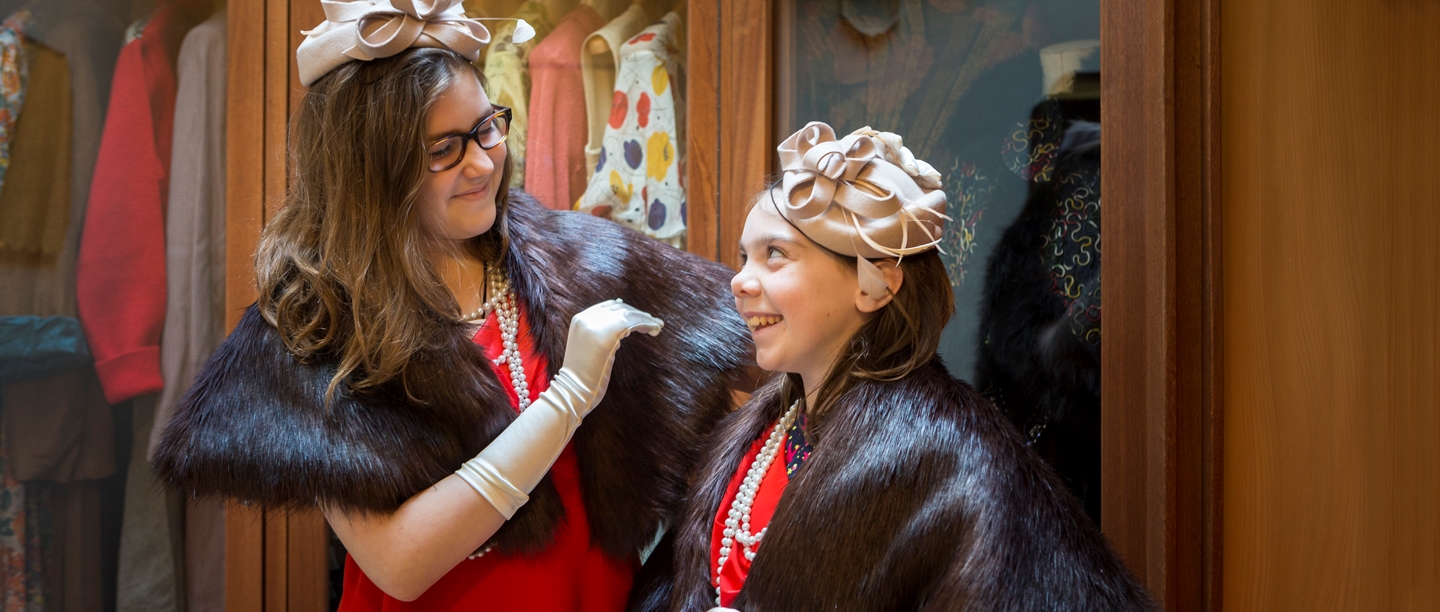 Schools
A Medieval palace where Henry VIII spent his childhood, and a masterpiece of 20th century design: Eltham Palace encapsulates centuries of British political and social history. Plus, with 19 acres of beautifully landscaped gardens to explore, Eltham Palace provides a unique variety of learning opportunities.
Curriculum links
The new education offer at Eltham Palace provides a wide range of curriculum opportunities, including:
KS1 History: Significant historical events, people and places in their locality; the lives of significant individuals in the past who have contributed to national and international achievements
KS2 History: a study of an aspect or theme in British history that extends pupils' chronological knowledge beyond 1066
KS3 History: The development of Church, state and society in Britain 1509-1745; challenges for Britain, Europe and the wider world 1901 to the present day
KS1-3 History: A local history study
KS1-3 Art & Design
Free self-led visits
Medieval grandeur sits alongside 1930s opulence and cutting edge design at Eltham Palace, with a fascinating experience for school groups, including stunning architecture and interior designs to enjoy. Explore Henry VIII's childhood home in the medieval Great Hall, and learn about the exciting changes and developments during the inter-war years in the Courtauld's family home. Highlights include the entrance hall, Virgina Courtauld's luxurious and modern private bathroom and the newly restored map room.
Enquire now
PLAN YOUR VISIT
We have a wide range of materials to support your visit and make school trip planning easy. You can find all our site-specific information and tools below, and for Covid-19 risk assessments and measures we've got in place please visit our what to expect page.
Download our free resources to help you make the most out of your visit and create unique learning experiences before, during and after your trip. We also offer free planning visits for group leaders once you have made a booking. Visit our bookings page to start planning your trip!
Facilities

PARKING:100 space car park located 200 metres from the site. There are good transport links nearby with Eltham train station just a short walk from the site. There are also bus stops nearby.
TOILETS: Toilet facilities available.
SHOP: The shop sells a range of English Heritage gifts and souvenirs.
CAFE: The café offers a selection of light refreshments.
EDUCATION ROOM: Please note that there is no education room on site.
Learning Resources

These resources are free educational tools packed with everything you need to give your group a deep insight into the place you are visiting. Featuring historical information, suggestions for activities, and high-quality images, these resources are a comprehensive toolkit for group leaders of various subjects and key stages.


This resource is a free educational guide to the Art Deco architecture, interiors and furniture at Eltham Palace. It encourages close observation and sketching of Art Deco designs, essential for group leaders or art students working independently.