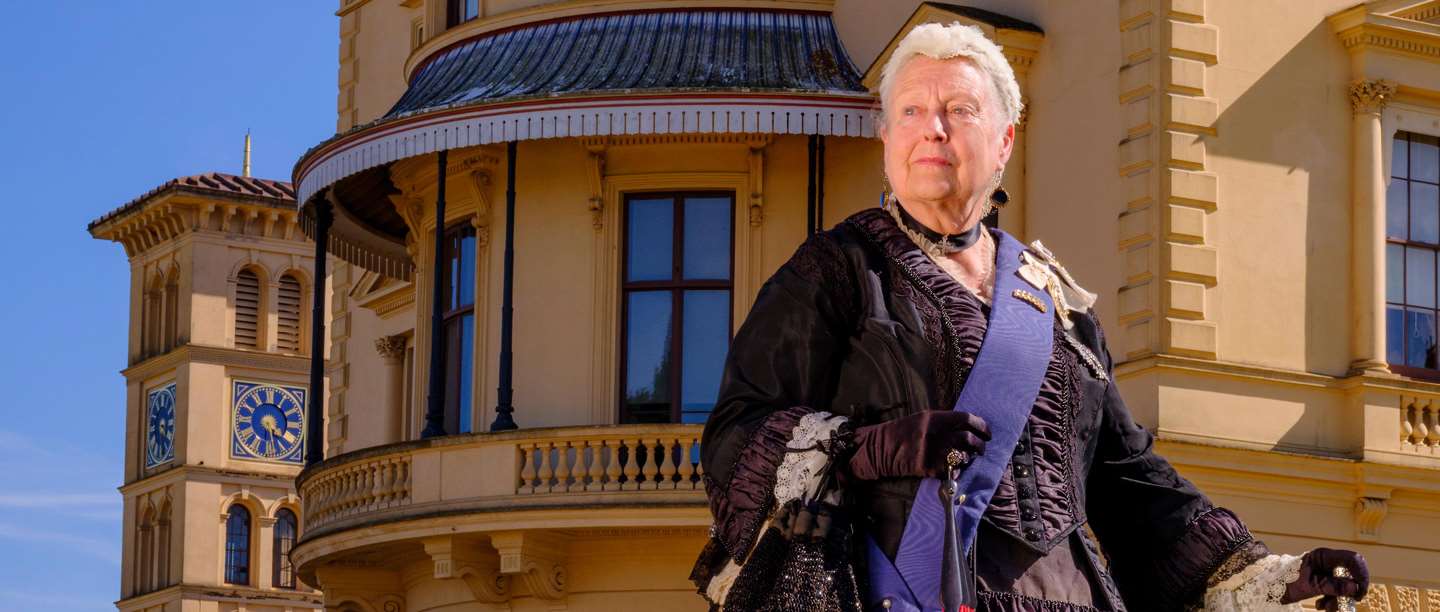 The Victorians
Queen Victoria ruled the United Kingdom of Great Britain and Ireland for over 60 years. During her reign, Britain became the most powerful country in the world, and the British Empire stretched from Canada to New Zealand.
Queen Victoria
Queen Victoria was crowned when she was just 18. Her reign lasted 63 years, during which she lived her life under great scrutiny from the press and public. To escape the pressures of life at London and Windsor, in 1845 Victoria and her husband, Prince Albert, bought an estate on the Isle of Wight. Under Albert's supervision Osborne House was built there as a seaside family retreat for their growing family. It was completed in 1851. You can still visit Osborne and get an intimate glimpse into their family life away from the bustle and prying eyes of the world.
Find out more about Queen Victoria
Victorian period timeline 1837–1901
1837
Victoria becomes queen at the age of 18 (her coronation took place the following year, 1838)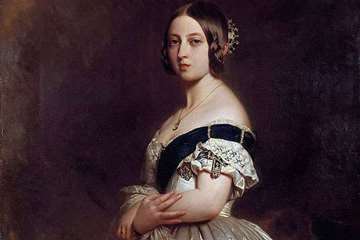 1839
Charles' Dickens' book Oliver Twist is published.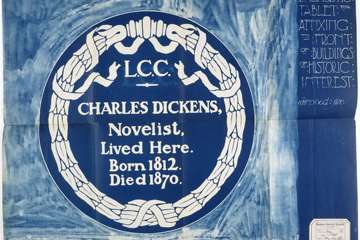 Queen Victoria-Inspired Makeup
Watch Fashion Historian Amber Butchart and Makeup Artist Rebecca Butterworth create a Queen Victoria-inspired makeup look on Actor Hollie Hales whilst visiting Osborne - Queen Victoria's holiday home on the Isle of Wight.
Find out what makeup reveals about Queen Victoria's reign and learn how to create your own history-inspired look at home. Plus, discover more about how Osborne was enjoyed by the royal family in the 19th century with the Curator of Osborne, Michael Hunter.
The Victorian Way
By 1900, domestic servants represented the largest class of workers in the country, and almost a third of British women aged between 15 and 20 were in service. The lavish country house lifestyle of aristocrats like Lord and Lady Braybrooke at Audley End was sustained by armies of servants, where large service wings were created to accommodate them. A hand-written cookbook by one of the servants, head cook Avis Crocombe, gives an insight into the lives of the men, women and children who worked here in the 1880s. You can discover what life was like in Victorian England through our 'Victorian Way' series of videos filmed on location at Audley End House and Gardens.
Watch the full series
The real Mrs Crocombe, part one

The real Mrs Crocombe, part two

Behind The Scenes With Maddie Moate
A Victorian Scientist
One of the most famous scientists of the Victorian era was biologist Charles Darwin, famed for his theory of evolution which he published as On the Origin of Species in 1859. He lived with his wife, Emma, and their ten children at Down House in Kent from 1842 until his death in 1882. Charles and Emma remodelled the house in their 40 years living there, and it's here where Darwin spent much of his time experimenting and proving his theories.
Find out more about Down House
Behind the Scenes with Chris Packham

Studying Nature at Down House
A Victorian country house
Brodsworth Hall was built between 1861 and 1863 for Charles Sabine Thellusson. 'Conserved as found', it survives as a mid-Victorian vision of a comfortable country house, with many of its original furnishings and the formal gardens laid out around it. Brodsworth had fallen into disrepair by 1990 when it was given to English Heritage. Although the fragile interiors have been gently conserved, some of the outbuildings have been restored and the gardens have been returned to their earlier formality.
Book your visit to Brodsworth
Victorian pastimes
By 1900, seaside towns were no longer the preserve of the rich. Thanks in part to the development of the railways, places like Great Yarmouth and Blackpool became popular resorts for the working classes. Many of the things we now associate with a trip to the British seaside (fish and chips, promenades and piers) have their roots in the Victorian summer holiday, and Queen Victoria herself developed a love of the seaside at her own private beach at Osborne on the Isle of Wight. Listen to our podcast and find out more about how Victorians invented the seaside holiday.
Listen now
More from the English Heritage Podcast
Podcast: a Real Downton Abbey