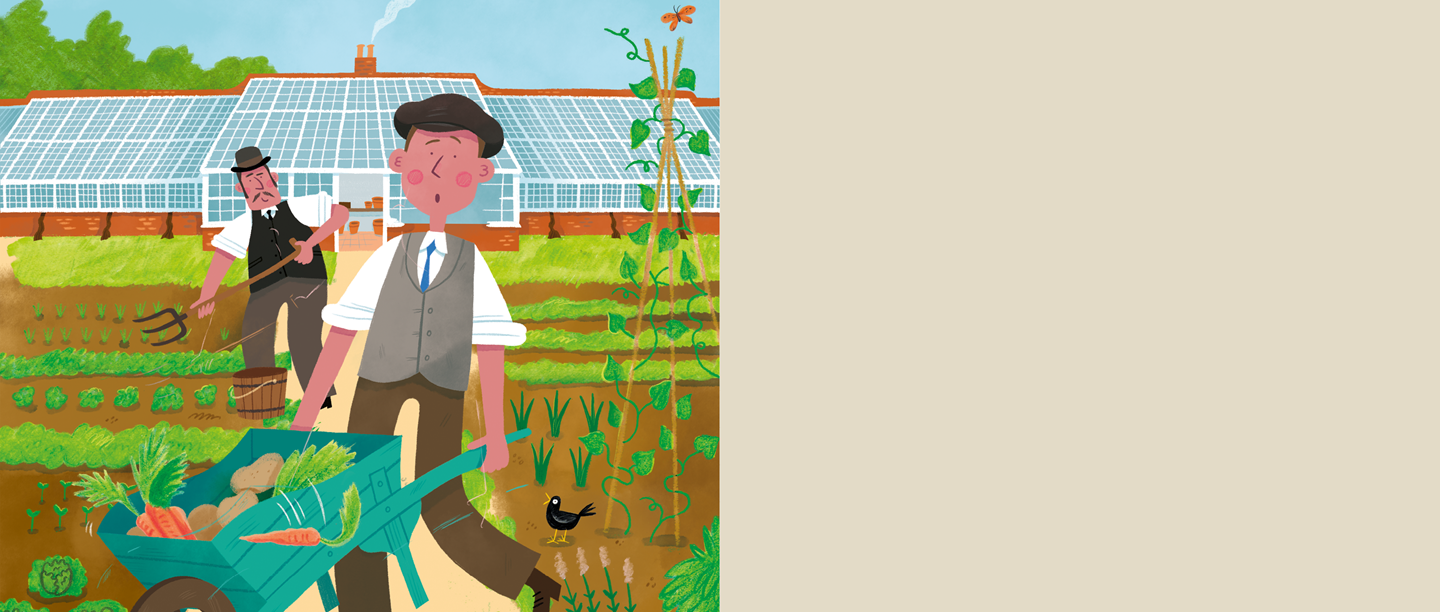 Great Gardens
Welcome to our guide to historical gardens, where you can learn about England's history, discover more about our sites and find loads of fun things to watch, read and do! Here's what we've got in store for you:
Meet the beekeeper at Battle Abbey!
950 years after William the Conqueror beat King Harold at the Battle of Hastings in 1066, Battle Abbey has become home to up to 30,000 bees.
Join young English Heritage Member Madeline on her adventure to the site, where she meets head beekeeper Graham. Find out everything about bees, including what a beekeeper does and the past uses for honey.
Learn about mount grace priory and build a model of a monk's cell
Discover the story of Mount Grace Priory, a 14th-century monastery, once home to an order of Carthusian monks. Find out about how they lived and what a cell was. Clue: it's got nothing to do with prisons!
Then download our easy-to-use templates and follow the instructions to build your very own model of a monk's cell.
Make your model
Things to make and do: get creative with our garden themed activities
The Kids Rule! Guide to England's great gardens (Issue 22)
Read Kids Rule! magazine online to learn about England's historical gardens and the people who designed and worked in them. Plus, take our quiz to see if your skills would be good enough to design a grand Georgian garden!
This is issue 22 in our series of Kids Rule! magazines following the history of England. Each issue is designed to help you discover more about our properties through fun facts, illustrated stories and games.
Read the magazine